Pete Davidson Has A Tattoo Inspired By Ariana Grande's Ex, Big Sean
30 August 2018, 07:00 | Updated: 30 August 2018, 07:09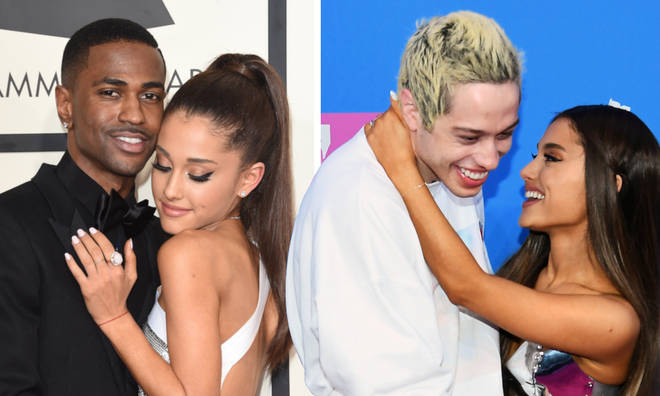 Ariana Grandes fiancé, Pete Davidson, recently confirmed that he has a tattoo inspired by Ariana's ex, Big Sean.
Pete Davidson has spoken to Variety magazine about his whirlwind relationship with Ariana Grande, and - more shockingly - his body art inspired by her previous boyfriend, Big Sean.
The 24-year-old Saturday Night Live star said his very first tattoo says "Swerve Life", in reference to one of Big Sean's songs.
> Capital Up Close Presents Ariana Grande - The Only Way In Is To Win!
"I was 17 when I got my first tattoo", said Pete - which he got with his friend, Ricky.
"It says 'Swerve Life' because the Big Sean song that had that - swerve in it, and we were like 'That's gonna last forever'", referencing Big Sean's 'Mercy'.
It was confirmed that the American rapper had split from Ariana in US Weekly, due to conflicting tour schedules that was set to keep them apart for a whole year.
> The Ultimate Ariana Grande Quiz: Are You A Stan Or Local?