So, Erm, Ariana Grande Reckons She Has Been Reincarnated. As You Do…
29 August 2014, 09:46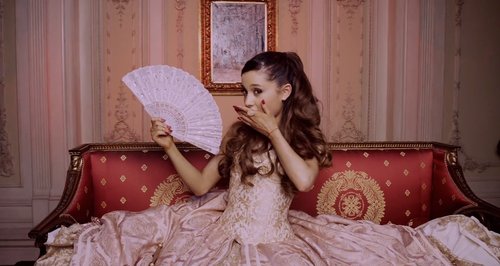 Ariana Grande's pals reckon she is an old soul – and she has the humour of a 14-year-old boy!
She definitely rocks the sixties look, but Ariana Grande's pals reckon she fits in so well to the previous era she's actually been reincarnated. Yep.
Ariana explained to the Daily Star, "My friend Ruthie thinks I could be from a past life. I think my grandparents influenced the music and movies I liked when I was really young."
"I would insist on watching Judy Garland every day and watching Audrey Hepburn, Frank Sinatra and Mickey Rooney." Not your average 21-year-old!
While she may have refined tastes in music and movies, Ariana admits she has an immature sense of humour.
She revealed, "I have the sense of humour of a 14-year-old boy. When I was seven, my mom took me to see Rocky Horror. That's just how my family is." They sound pretty awesome to us!
Ariana's album, 'My Everything' is out now.
You May Also Like…