Find You A Mate Who Will Compliment You The Way Ariana Grande Compliments Millie Bobby Brown's Outfit
8 January 2018, 14:47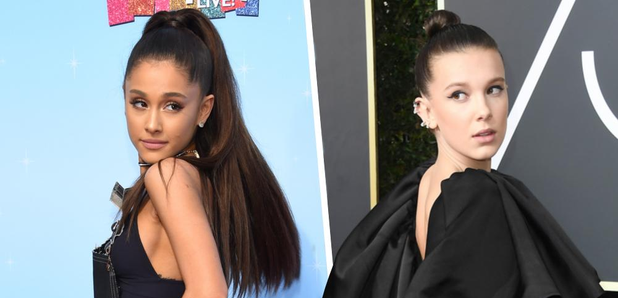 If we got compliments like this, we'd never change our outfits. Ever.
What's better than the QUEEN that is Ariana Grande? How about the QUEENS that are Ariana Grande and Millie Bobby Brown jumping into each other's inboxes?
The 'Stranger Things' star, frankly, slayed the Golden Globes' red carpet this year, and Ari couldn't let that go unnoticed.
> Prove Your Insta-Game Is Strong By Guessing Who Got More Likes - Kendall Jenner Or Ariana Grande...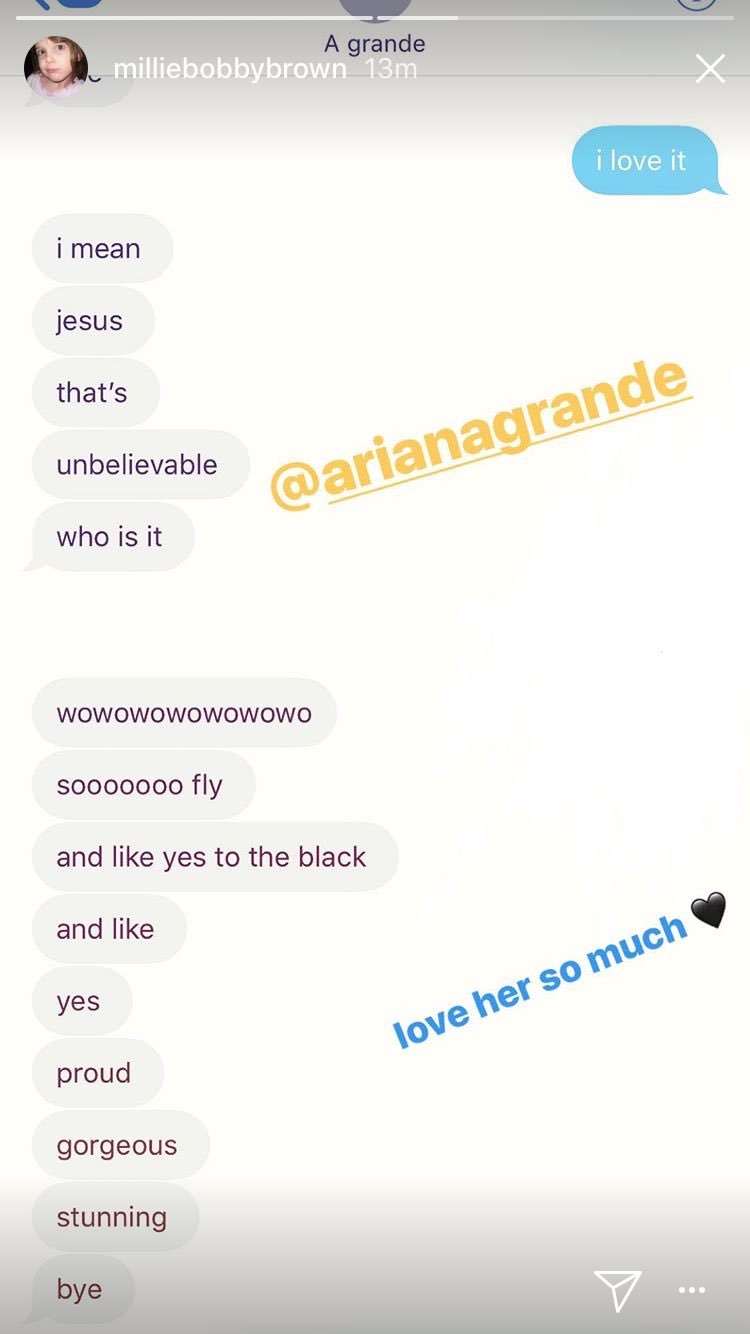 Pic: Instagram
After strutting down the red carpet, alongside the likes of Margot Robbie and Gal Gadot, Millie's phone must have been buzzing non-stop after receiving tonnes of texts from the 'Dangerous Woman'.
"i mean jesus that's unbelievable who is it [sic]" wrote Ariana Grande in a series of texts to the 13-year-old. "sooooooo fly and like yes to the black and like yes proud gorgeous stunning bye," continued Ari.
Now that we know these two have, officially, the greatest womance in the world, all we have left to say is that it's gorgeous stunning bye.
> Download Our App Now, And We'll Give You All Of The Ariana Goodness You Could Ever Want!
We wonder hold well Ariana Grande would do one our 'Stranger Things' quiz, against the cast members...