Ariana Grande Listened To Her Fans As She Performed That Cover With Miley Cyrus For #OneLoveManchester
4 June 2017, 21:04 | Updated: 4 June 2017, 21:15
Just beautiful tbh <3
Coldplay, Justin Bieber, Pharrell and Katy Perry are just a few of the names on the line-up. Not to mention, Ariana's bff, Miley Cyrus.
With Miley & Ariana being on the same line-up, it's got people thinking of a certain cover the two ladies performed back in 2015 of Crowded Houses' 'Don't Dream It's Over.'
And the duo didn't disappoint. After Miley performed alongside Pharrell for 'Happy', she made an epic return, listening to the thousands of fans who were begging for Ari and Miley to perform 'Don't Dream It's Over'.
The duo danced in each other's arms, as they moved Manchester, ending with a hug that, quite frankly, we're still not over ourselves.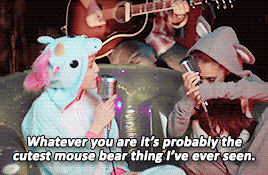 We're calling it now - this needs to be immediately released as a single. And it's not just us that'd quite like this.
i hope ariana and miley sing don't dream it's over, it's such a beautiful song

— isla misses ari (@grandescohan) May 30, 2017
I REALLY HOPE MILEY AND ARIANA SING DON'T DREAM IT'S OVER AT THE TRIBUTE CONCERT THAT WOULD BE SO PERFECT AM I RIGHT OR AM I RIGHT

— E. (@explicitcalm) May 31, 2017
Concept about Manchester. Miley can sing 'The Climb', 'Inspired', 'Don't Dream Its Over' with Ariana & 'Overboard' with Justin.

— Pablo (@MileyMildrew) May 30, 2017
kinda hoping that miley & ariana sing don't dream it's over

— mak (@adorethetimes) May 30, 2017
Keep It Capital for live coverage of Sunday's concert in Manchester.