Jai Brooks Reveals He Won't "Let Emotions Get In The Way" After Ariana Grande Split
14 August 2014, 11:59 | Updated: 14 August 2014, 15:16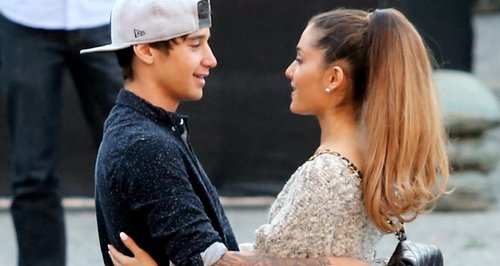 They've been on and off more times than we've had hot dinners, but the Janoskians star reveals he's doing OK since splitting from Ariana Grande
Jai Brooks and Ariana Grande have been on and off more times than we can count, but the Janoskians star has revealed that he is doing alright since their latest split.
Jai told Max, "I'm good, I'm just focused on our movie and our upcoming tour. I'm not going to let emotions get in the way of anything, that's for sure, because we are too damn busy right now and I'm just moving on, chilling with the boys, getting closer with our fans. So yeah, I'm ok."
Janoskians' Jai Brooks Talks Ariana Grande Split...
And it seems the boys will be getting VERY close to their fans indeed – they revealed that they will be dragging girls up for a kiss on stage at their tour!
They told Max, "We're going to kiss a few fans, we don't plan to but we end up kissing people." You may want to start queuing for the front row now, girls!
But what do the Janoskians look for in a girl? Jai told us, "I like a girl that will allow me to be myself without getting pissed off 24/7, and that has my sense of humour."
"My sense of humour is pretty different to other peoples, so if I can find a girl with a matching sense of humour then I think we would go on a date."
The Janoskians 'Got Cake' tour starts on 29th August in Birmingham
You may also like: