Ariana Grande Reveals When 'Problem' Music Video With Iggy Azalea Is Coming
22 May 2014, 10:30 | Updated: 27 March 2017, 16:31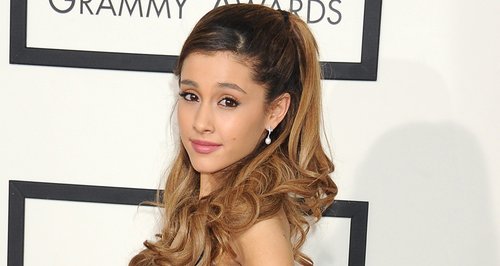 The 'Problem' singer also opens up about getting to work with the Australian rap star.
Ariana Grande has chatted to Capital exclusively about her music video for 'Problem', and has revealed she is hoping to launch the promo next week.
Ariana Grande Teases 'Problem' Music Video...
The US singer has teamed up with 'Work' rapper Iggy Azalea for her new song, which they performed together at the Billboard Music Awards 2014 last weekend, and she spoke to Max this week about what fans can expect.
"I loved getting to spend time with her and perform with her," Ariana told Max. "[The video is coming] probably next week, we're really pushing to get it done as soon as possible."
Ariana also opened up about the pair's different statures, and lamented how tall the Australian star is.
"She's really tall and I'm so short, it's really kind of cruel and unfair," Ariana added. "I hate standing next to her!"
Ariana Grande releases her new single 'Problem' with Iggy Azalea on 13th July.
You may also like...

[[ This video has been removed ]]