WATCH: Ariana Grande Screaming Through The AHS Haunted House Will Make You Feel Less Of A Wimp!
1 November 2016, 11:36
Andy and Ariana Grande's Haunted House Adventure
03:49
Yeah. We totally weren't scared watching this. Definitely not. Surrrreeeeeee...
Ariana Grande; she slays 24/7. Or so we thought, until the fateful night of October 31st.
Ellen DeGeneres got the 'Into You' vocalist to step into Universal Studios' America Horror Story's haunted house, along with the show's producer Andy, and even if they tried telling themselves that "it's fine; it's not bad" over and over and over and over again, we're still not convinced.
As soon as they step into the (fake) blood-soaked room, Ariana pretty much falls to the floor in fear, as a leather-bound bloke, Rubber Man, jumps out at them.
"No, no, no. No, thank you! No, thank you!" Not our words, but the words of Ari, as she's chased through the building by knife-wielding pigs in bathtubs and a monster who bursts out from the bed.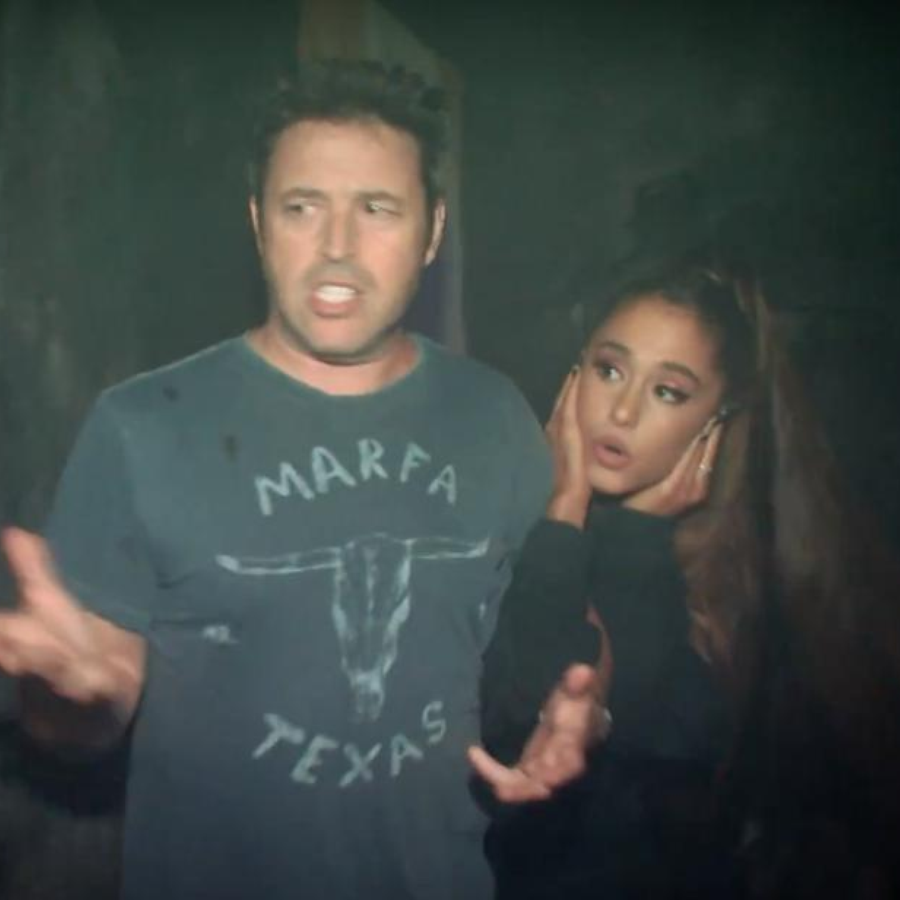 Pic: YouTube
So between all of the sweating, screaming, flailing to the ground and trying to hide behind anyone and everything, it's apparent that Ms Grande wasn't scared. After all, as she left, she said that it wasn't that bad. We believe you Ari... Thousands wouldn't.
You May Also Like...