Big Sean Opens Up On Ariana Grande Romance: "We Just Enjoy Each Other"
20 October 2014, 11:21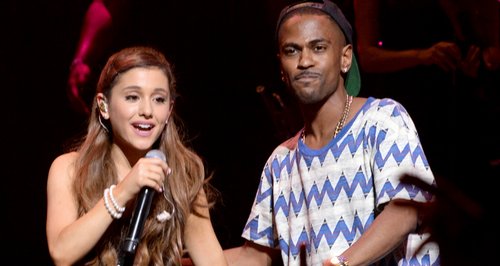 The rap star also teases plans for ANOTHER musical team-up between the two.
Ariana says Big Sean is the most "amazing man" she knows… and it sounds like the feeling is mutual!
The 'Clique' rapper has opened up about his romance with the 'Problem' superstar, fresh from her officially confirming the pair are together last week.
Responding to Ariana's interview, Big Sean said he has huge admiration for the US singer, and promises everything is "good" with their new relationship.
"She's amazing, too. She's great, man," Big Sean revealed on Power 105. "We just enjoy each other. We're happy, everything's good."
The US rap star ALSO teased that new collaboration between them is on the way, after they recently recorded Ariana's album track 'Best Mistake' earlier this year.
"She's on a song on my album. It's kind of more my element than hers," he added.
Big Sean is widely expected to drop his third studio album before the end of 2014.
You May Also Like…