Ariana Grande's Revealed The Daily Pain She Deals With Following The Manchester Attack
18 May 2018, 12:26 | Updated: 18 May 2018, 12:28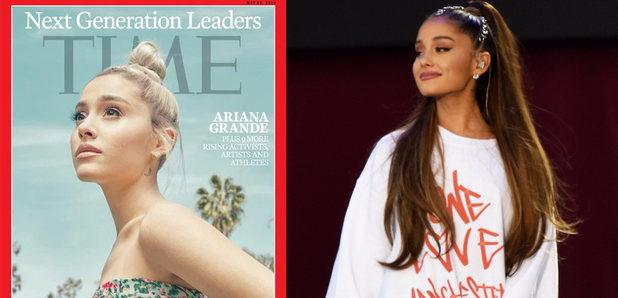 Ariana Grande has spoken openly about life after the Manchester attack, processing the pain and how it has affected her music.
Sitting down with TIME, Ariana Grande has spoken about the aftermath of the terrorist attack that killed 22 people in Manchester almost a year ago and trying to process the emotions the event has left her with.
The interview describes how Ariana "begins to cry — not graceful tears, but deep, choking sobs" when the topic came up, with Ariana saying "I'm sorry, I'll do my best" when discussing "something so negative. It's the absolute worst of humanity."
This Comparison Of Two 'No Tears Left To Cry' Videos Prove Ariana Grande Is The Ultimate Vocalist
After the One Love Manchester concert, the singer took time out of the spotlight, struggling to come to terms with what happened, as "music is supposed to be the safest thing in the world".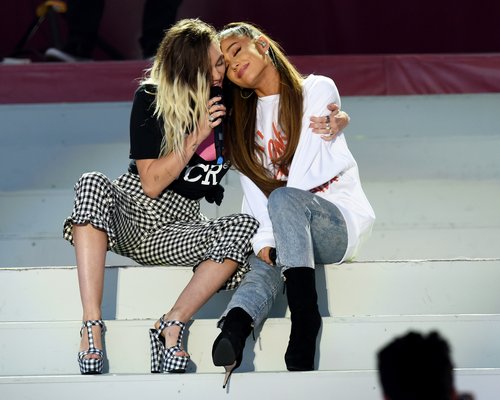 Picture: Getty Images
She also revealed how she initially thought she would never be able to perform her music again after being tainted with the tragic event, but quickly decided she wouldn't allow evil to win. She said, "I don't want to give it that much power... that's why I did my best to react the way I did. The last thing I would ever want is for my fans to see something like that happen and think it won."
However, the star is by no means recovered from the trauma, saying, "every day I wait for that peace to come and it's still very painful."
Tuesday 22nd May marks the one year anniversary since the Manchester attack.