Ariana Grande Shared a Powerful Tribute To Mac Miller On Instagram
10 September 2018, 10:39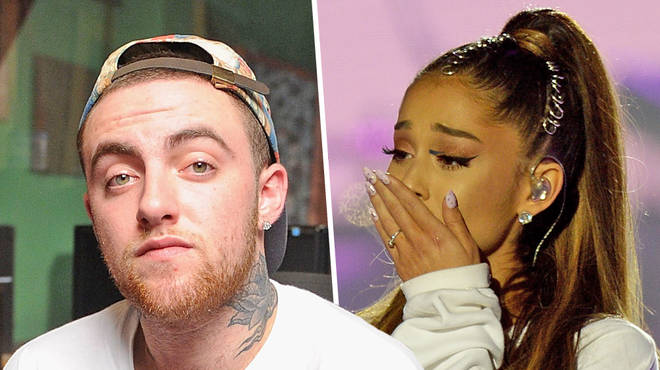 Ariana Grande posted a poignant picture following the tragic death of her ex-boyfriend Mac Miller.
Everyone was shocked when the tragic news about 26 year old rapper Mac Miller's death emerged recently. He had just released his latest album in August and was set to film a music video for one of its tracks in the next few days.
> WATCH: Ariana Grande's Capital Up Close Performance Videos
There was an outpour of messages posted across social media in tribute to Mac after the news broke and one of the most powerful was from his ex Ariana Grande.
Ariana, who is now engaged to Pete Davidson, took to Instagram and shared the picture above with no caption, letting the power of the picture itself do all the talking.
Mac Miller and Ariana Grande dated for several years, having first made their relationship official back in 2016 and the couple were together as Ariana went through the trauma of the Manchester Terror Attack at her concert in 2017.
The couple were reportedly still dating up until May 2018 when Ariana took to her Instagram story to reveal the news that they'd split.
Writing on Insta, Ariana said, 'This is one of my best friends in the whole world and favourite people on the planet malcolm mccormick. I respect and adore him endlessly and am grateful to have him in my life in any form, at all times regardless of how our relationship changes or what the universe holds for each of us!'
Ariana added, 'Unconditional love is not selfish. It is wanting the best for that person even if at the moment it's not you. I can't wait to know and support you forever and I'm so proud of you!!'
After posting the picture of Mac on her Instagram, Ariana was forced to disable comments on the snap after social media trolls flooded them with hateful messages.
> Download Our Free App For All The Latest Ariana Grande News!