Ariana Grande's Mum And Brother Are Apparently "Super Worried" About Engagement To Pete
5 July 2018, 10:47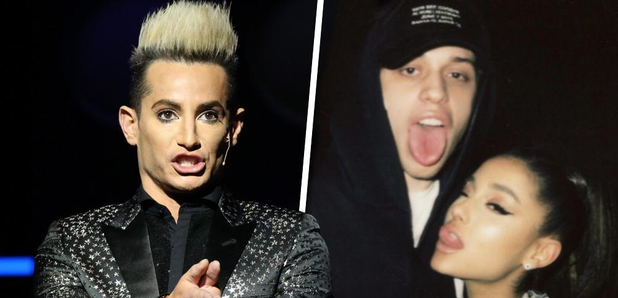 While we were hella hyped to hear the news that Ariana Grande and Pete Davidson were engaged, reports say that her family aren't as welcoming.
We're still trying to find the perfect hat for Ariana Grande and Pete Davidson's wedding, after the pair got engaged.
Unfortunately, not everyone is in the same mind-frame as us, as a source close to the happy couple said that Ariana's mother, Joan, and her brother, Frankie Grande, were "super worried".
> Ariana Grande's Latest Tattoo Is A Tribute To Pete Davidson's Dad Who Died In 9/11
After Pete confirmed their engagement to Jimmy Fallon, a Grande family source told reporters that while Ariana Grande's family are happy for her, they're also "super worried that she is going to get her heart ripped out.
"Everyone thinks that he is using her," continued the source, alluding that the Saturday Night Live comedian is using Ariana's fame to further boost his career. "But she is not listening to anyone and is shutting out anyone who tries to wish her anything but happiness and joy."
The source also claims that Frankie is worried about Pete's drug-use, saying "Ariana's brother Frankie is sober for over a year and he cannot believe that Pete thinks that smoking weed every day is okay after struggling with addiction."
> If You Want The Latest On Ariana's Engagement, Head On Over To Our App!
Carrying on, the source went on to say that nothing can change Ari's mind on the matter.