Ariana Grande Leaps To Pete Davidson's Defence Over Comments About His 'Butthole Eyes'
24 August 2018, 10:55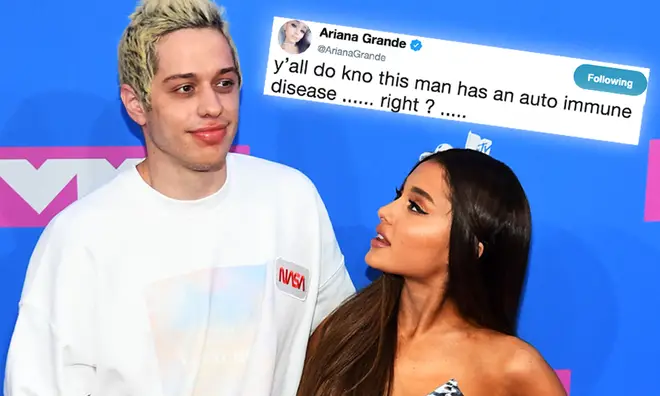 Ariana Grande has leapt to her fiancé Pete Davidson's defence after an online new outlet published an article about his 'butthole eyes' with the singer pointing out he has serious auto immune disease Crohn's disease
Ariana Grande has hit back at an online news outlet 'Barstool sports' for publishing an in depth exploration about whether her fiancé has 'butthole eyes' by reminding them he suffers from a serious auto immune disease called Crohn's disease in a clap back that proves she is the most #loyal fiancée a guy could ask for.
WATCH: Ariana Grande Goes Full Diva And Orders James Corden To Carry Her Everywhere In Carpool Karaoke
The cruel article was posted onto Twitter, where Ari saw it and was having absolutely none of it, replying in the comments pointing out Pete's illness and asking: "You do understand what you're doing when you do this right? Just wanna make sure"
You tell 'em girl.
The outlet used the first red carpet appearance from the pair at the VMA's to illustrate their article with, and it's safe to say they're not the most popular. Perhaps they'll think twice before coming after anyone close to Ari, because she won't hold back.
> Download Our Brand New App For All The Latest Ariana Grande News