Adele's Grammys 2013 Stage Invader Facing Jail After Being Charged With "Interfering"
17 April 2013, 11:55
The 'Someone Like You' star's acceptance speech at the February event was interrupted by a Ukrainian journalist.
The stage invader who interrupted Adele's acceptance speech at the Grammy Awards 2013 is facing jail after being charged this week.
According to E! Online, the Ukranian has been hit with two charges for leaving a spectator area and "interfering and delaying program participants".
It is reported he could also be subjected to a $1000 fine if he manages to avoid jail but is convicted.
The website also obtained a statement from L.A. City Attorney Carmen Trutanich, who said: "The safety and protection of both participants and attendees of major events held in this city is a priority of my office.
"In this age of heightened security, any person who intentionally crosses that line and acts in an irresponsible manner will be held accountable for his or her actions."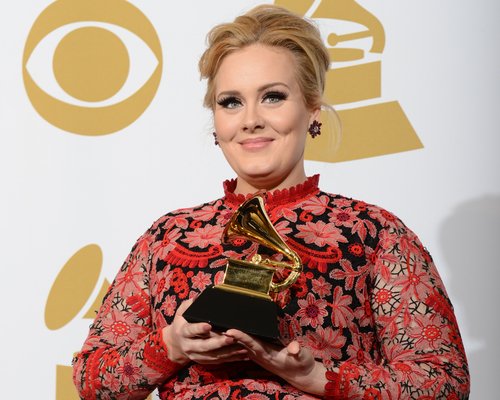 The award on the night was presented to the singer by Jennifer Lopez and rapper Pitbull.
The Ukrainian presenter went to the mic and said "It's such an honour to receive this award – I love you Adele," before he was escorted away by police.