Adele Teases "F**k You" Song To Her Ex 'Send My Love' On Her New Album '25'
16 November 2015, 11:33
The star says she feels she can finally "reach out a hand to her ex" on songs from her brand new studio album.
Adele's given us a sneaky insight into a new track from her album '25' - and says it's her "f**k you" track to the ex-boyfriend that's inspired so much of her music so far!
The 'Someone Like You' star - who's still enjoying a reign at number one on the Vodafone Big Top 40 with 'Hello' - has opened up about album track 'Send My Love (To Your New Lover)' and says it's all about reaching out to her ex to let him know she's #OverIt.
"This is my f**k you song, it sounds obvious but I think you only learn to love again when you fall in love again," Adele revealed to The Guardian. "I'm in that place, my love is deep and true with my man and that puts me in a position where I can finally reach out a hand to the ex. Let him know I'm over it."
Ouch… we LOVE it when Adele doesn't hold back! Who else NEEDS to hear this track, like, right now?
Well you haven't got TOO much longer to wait as Adele's third studio album '25' finally arrives on Friday 20th November.
There'd been a HELLUVA lot of rumours about the release of Adele's third record over the past year, with fans eager to hear new music from the voice behind such huge hits like 'Someone Like You', 'Rolling In The Deep' and 'Chasing Pavements'.
Adele gave her single 'Hello' its first play on Capital in late October - which went down a HUGE hit with fans - and the song lyrics are almost guaranteed to make you cry.
The music video for 'Hello', which showcases Adele at her very best, broke the VEVO record for the most views in 24 hours by racking up 27,717,681 hits on its first day alone!
But now it's official, we'll be getting a whole record of new heart-breaking anthems from the BRIT Awards and Grammy winning star. EEK!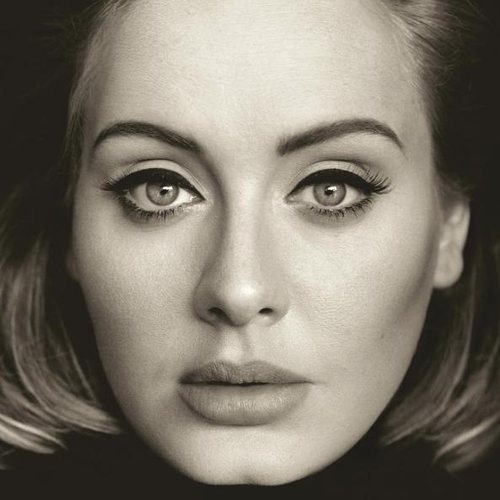 The track list for the new release has also been confirmed with 11 new songs pegged for the forthcoming album:
'Hello'
'Send My Love (To Your New Lover)
'I Miss You'
'When We Were Young'
'Remedy'
'Water Under The Bridge'
'River Lea'
'Love In The Dark'
'Million Years Ago'
'All I Ask'
'Sweetest Devotion'
Adele officially releases new album '25' on 20th November and you can pre-order it right here.
The notoriously social media shy star posted a heartfelt statement on her official Facebook page about why it's taken so long for her new album to be unleashed on the world - she's left her emotional baggage behind and really got to know herself since turning 25.
She wrote, "I feel like I've spent my whole life so far wishing it away. ... My last record was a break-up record and if I had to label this one I would call it a make-up record. I'm making up with myself. Making up for lost time.
"'25' is about getting to know who I've become without realising. And I'm sorry it took so long, but you now, life happened."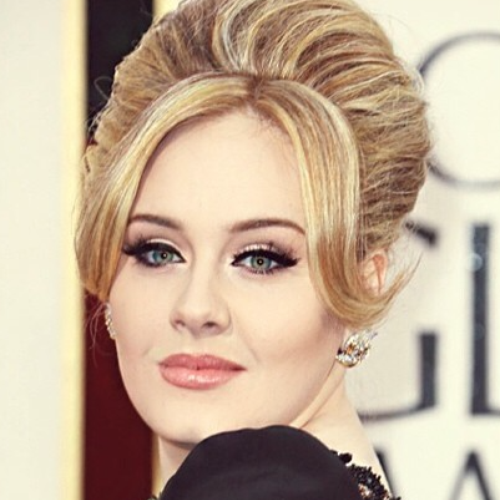 Adele's been working on her new album for much of the past four years - keeping a very low profile in the process - so it's definitely LONG overdue time to get some new tunes from this superstar singer.
'Thinking Out Loud' singer Ed Sheeran opened up about what HE knows about Adele's third studio record exclusively to Capital.
"No, but I have friends that did. They were really complimentary," Ed told Global's Kevin Hughes. "She's great, I really like her. She sent me a really nice text after the BRITs and she came down to the O2 to check out the gig and she's been really cool.
"I haven't heard [the record], but everyone I know who've worked on it is just like, 'Dude… that record!' Apparently it's really good!" he added.
Earlier this summer, rumours emerged that Adele had FINALLY finished work on her new album, after originally planning to echo Beyonce and release the record as a surprise last year before deciding to head back to the studio and perfect the album.
"It was complete but she was worried it wouldn't be as good as '21' and went back into the studio a few times," a source told Mirror Celeb recently. "She wanted to release it as a surprise like Beyonce quite a few months ago but it wasn't ready.
"She decided to re-write some of the material but it's now done and will hopefully be released later this year," they added.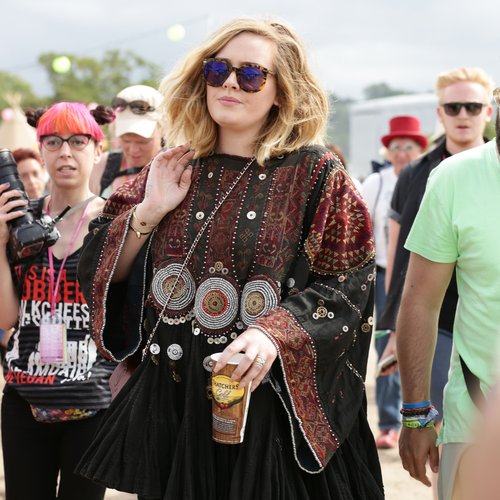 Picture: PA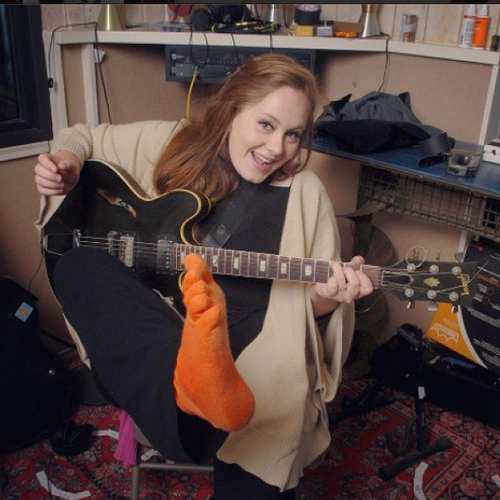 Picture: Instagram
It sounds like it will be worth the wait for this record though, as Adele has been in the studio for sessions with some HUGE names, including Ryan Tedder, Damon Albarn, Phil Collins, James Ford and Paul Epworth.
PLUS... according to Kelly Clarkson, she's heard rumours Adele could be going a little bit country with her new sound!
"One of the big problems in music, and I think it's turning around, with Pink coming out with her thing she did with Dallas green, Lady Gaga is showcasing her voice and doing the more Broadway aspect," Kelly revealed to the Wall Street Journal. "Even Adele I heard is doing something more country influenced with this next record.
"The more artists do that, the more open-minded people get and the less formulaic it will sound."
You may also like...