Adele's Been Offered A $20million Las Vegas Residency & We Are SO Here For It
23 October 2017, 15:04 | Updated: 23 October 2017, 15:07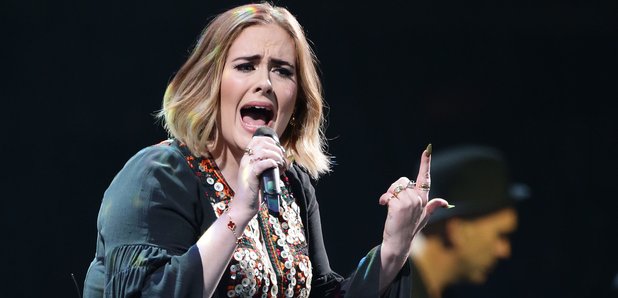 Yaaaassss.
You don't need us to tell you Adele is KIND OF a big deal, but the diva herself has been offered her very own Las Vegas residency for the princely sum of $20million!
Yes, Adele with her 15 Grammys can command $500,000 per show as the Wynn Hotel has offered her the 12-months megabucks deal – and if she says yes, we're totally booking our flights to Vegas to see it.
A source told the Daily Mail, "In the last few years, we have seen massive stars performing on the strip and every major hotel wants to say they have the biggest star as their resident. Caesars Palace had Mariah Carey, Planet Hollywood has Britney Spears and we want Adele. Even at half a million bucks a show we are confident we would make a healthy return."
And despite Adele having had to cancel some of her mammoth world tour due to vocal chord damage, the promoters aren't worried about accommodating time off for ill health. The revealed. "Adele is a professional, and knows her own ability. And we are happy to be flexible in negotiations if it's needed in order to bring her on board."
Adele would be following in the footsteps of the likes of Mariah Carey, Britney Spears and Celine Dion – and who wouldn't say yes to $500k for a few hours performing?!