Move Over Adele! Your Impersonator Did Her Own Carpool Karaoke... On A Budget!
Budget Carpool Karaoke with Lisa 'Adele' Martin
14:43
We've ALL seen Adele's Carpool Karaoke with James Corden (several times...) but what you probably haven't seen is the budget version, from an impersonator you just might recognise!
Rewind your memories to two months ago, when Adele stuck on a huge chin and a plastic nose, and fooled a bunch of tribute acts. Remember that? Good, because you're going to need it.
Since then, Adele has done ANOTHER Carpool Karaoke! Well, not the Adele, anyway...
Lisa Martin, one of the impersonators from the BBC special has recreated James Corden's famous sketch, with the help of a mate. But forget the flash motors and brand new coats - they're doing it on a budget.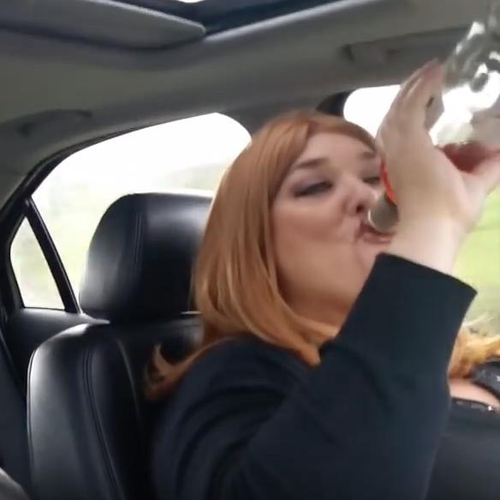 From discussing chopping up her wig, to necking a bottle of wine in just a few seconds, it's just great fun. We even got to find out what it was like for Lisa meeting the real-life superstar.
You better watch your back, Adele. We've got a new musical wonder on her way. She's just stuck in traffic at the M25 at the mo.
You May Also Like...