WATCH: Teens Break Down The Song Lyrics To Adele's 'When We Were Young' - 'The Feels Man, It Hits You!"
21 January 2016, 10:41 | Updated: 21 January 2016, 10:58
ADELE - WHEN WE WERE YOUNG (REACT: Lyric Breakdown)
07:50
What happens when teens explain the meaning behind Adele's lyrics? Things get DEEP!
Adele's well known for her serious, emotional song lyrics as much as for her incredible vocal range, but how much of that raw emotion translates to her fans?
Some YouTube genius or another has given a group of switched on teenagers the song lyrics to one of Adele's '25' hit songs 'When We Were Young' and asked them to break down - step-by-step - what they think the UK star meant with each line. As the teens say: "The feels are gonna hit!"
Hit play on the video above to watch the full clip, but watch our for some of our favourite moments below.
"Can I have a moment before I go?"
"She's saying, 'can I hit you up [and] get your digits?'"
"Woah, things get deep!"
"You sound like a song"
"That means he has a really nice voice, I don't know if that's singing or just in general."
"Let me photograph you in this light, in case it is the last time"
"Does she mean she wants to take a selfie? No, this is a closure thing."
"She's like super-scared."
"I swore you moved overseas, that's what you said, when you left me"
"He said he moved overseas - that was probably his excuse for breaking up with her! I don't like him!"
"That's really crusty, that's a mess. Why would you even do that to somebody?"
"I'm so mad I'm getting old, it makes me reckless"
"I guess she's old. I didn't know Adele was old?"
"It was just like a movie…"
"They were a movie! They were The Fault In Our Stars!"
"The feels man, it hits you!"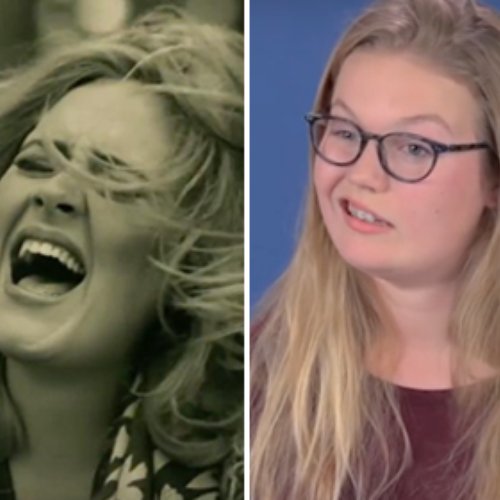 You may also like…