Adele Spotted A 14yr Old Girl's Sign In The Crowd, Pulled Her On Stage To Sing & She Was Incredible
9 March 2016, 14:24 | Updated: 19 December 2016, 17:02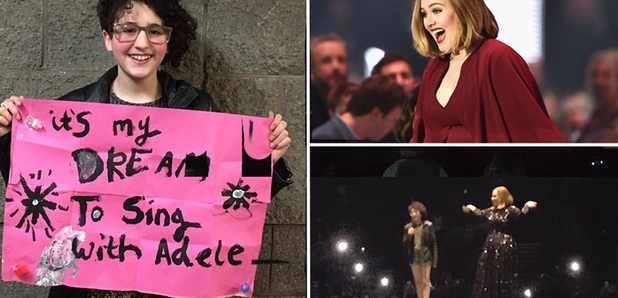 We're not crying, YOU are.
Not only did Adele stop her show in Dublin to pull up the Irish lads after they went viral with their breathtaking mashup and yet she's gone and done it again!
The 'Hello' star brought her World tour to Manchester and this happened...
Meet 14 year old Emily Tammam; she was in the crowd at Adele's gig last night with this sign

During the show Adele noticed the sign and pulled her up on to stage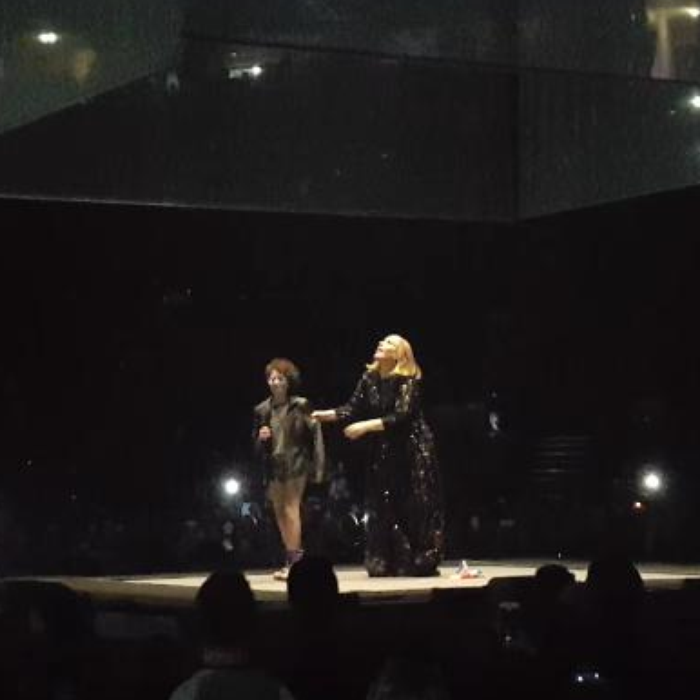 And then Emily got to sing 'Someone Like You' with *actual* Adele!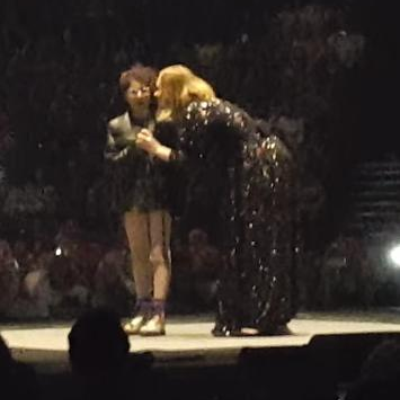 Literally everyone loved it
@Adele amazing show tonight! Lovely gesture letting the young girl sing with you. Nice to see someone who hasn't let the fame get to them ;)

— MUFC RED KNIGHT (@MUFCRedKnight) March 9, 2016
Some people even shed a tear
So @Adele brought this girl up to sing on stage tonight. I cried. #AdeleLive2016 pic.twitter.com/3YAgiQVmws

— Susan Glew (@_SusanGlew) March 8, 2016
Emily's mum thanked Adele on Twitter
Thank you to @Adele for letting my daughter sing with you on stage tonight at the Manchester arena pic.twitter.com/9dR5qJ7PaI

— Ray Tammam (@raytheIFA) March 8, 2016
Watch the moment this 14yr old girl blew the roof off Manchester Arena!
Meanwhile spare a thought for this other girl in the crowd...
@Adele my girl got punched in the back tonight in manchester for singing along to your songs. She just sang louder lol. We love ya xx

— karen elliott (@kazzy4848) March 8, 2016
You May Also Like...