WATCH: 5SOS Reacted To Solo One Direction Work And Their Faces Are PURE GIF Worthy
5 October 2016, 13:31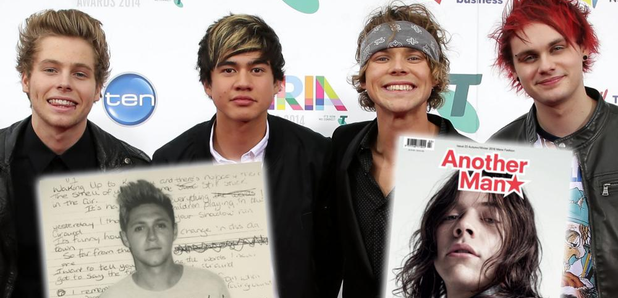 From 'This Town' to 'Another Man', the world of our favourite boybands merging is enough to make ANYONE happy.
5 Seconds of Summer + One Direction = a very, very happy us.
Chances are, you've probably heard the news that Niall Horan dropped 'This Town' recently - a hit that debuted at number four in the Vodafone Big Top 40 - and Harry Styles appeared on the cover of 'Another Man' magazine not once; not twice; but THREE times. And if you have heard of that, you're probably not 5SOS.
During an interview with 2DayFM Hit30, the hosts mentioned the news of the 1D lads' solo work, and the Aussie boys apparently did know a thing about it, hence...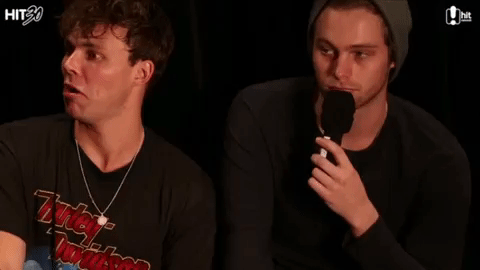 And - just like everyone else on the planet - Ashton was totally us when he said "I thought he was playing golf".
They then went on to chat about Harry Styles' 'Another Man' feature, which they all loved. Luke said "It reminds me of Mick Jagger, which is really weird because we always thought he looked like that when we saw The Rolling Stones and he was there and we were like when they look at each is the universe gonna end because they're the same."
5sos chatting to @TheHit30 about niall + harry from 1d backstage at #SLFLSydney (2) | @5SOSFamUpdater -m pic.twitter.com/5V7jVWZeQd

— 5SOS UPDATES (@fivesauceonline) October 4, 2016
Plus, Ashton's dog is immortal and possesses some sort of healing powers, but... OH EM GEE! ONE DIRECTION AND 5 SECONDS OF SUMMER TOGETHER!
Pic: Getty
You May Also Like...