How Have The Rest Of One Direction Reacted To Niall's Debut Solo Song Then?
30 September 2016, 12:13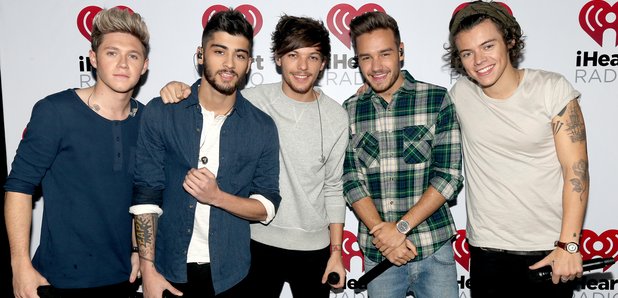 Is that shade from Zayn or just coincidence?
When Niall Horan dropped his epic debut solo song, 'This Town' this week, we basically lost all chill.
Because, that voice and those guitar skills, though…
Turns out, it's not only us who's digging the new jam from the Irish lad because the One Direction boys have been out in force supporting his latest venture.
And yes, even Zayn posted something.
We did ask ourselves the question, albeit briefly, about whether the 1D lads would be slightly p***ed that Niall has released material but it looks like it's the complete opposite!
Liam Payne
Asking that everyone support Niall on the 'huge day', Liam continues to be the Dad of the band.
@NiallOfficial good luck boss give him all your support huge day for him proud of you boss

— Liam (@LiamPayne) September 29, 2016
Louis Tomlinson
We have a feeling that Louis may well have known a thing or two about this song dropping as he and Niall were partying it up a couple of weeks back for the Irish lads birthday. Nonetheless, he's super proud.
CUTE.
Feeling super proud @NiallOfficial . You sound great ! Great to see you at your bday bash!!

— Louis Tomlinson (@Louis_Tomlinson) September 29, 2016
Harry Styles
In typical Harry style, his tweet for Niall was a little more formal. Writing about what 'a lovely tune' it was, Harry is clearly a fan of Niall's debut solo material.
@NiallOfficial Ahhh, a lovely tune my friend. Congratulations. H

— Harry Styles. (@Harry_Styles) September 29, 2016
Zayn Malik
No word on how he feels about 'This Town' but he did post a new selfie - minus the facial hair… so that's something.
You May Also Like...