Prove You're The Biggest 5SOS Fan By Getting 100% In This Quiz
26 June 2018, 12:43 | Updated: 26 June 2018, 12:48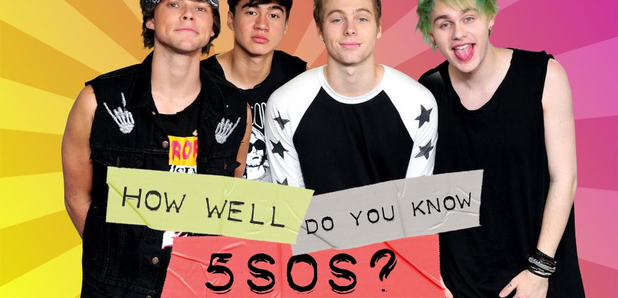 So, you think you're a big 5 Seconds of Summer fan, do you? All you've got to do is answer five "simple" questions to prove it...
You know the 5SOS lads - Luke, Ashton, Calum and Michael. But do you really know 5 Seconds of Summer?
The top scientists have compiled 11 questions to test the most loyal of the 5SOS fandom, and only those who really support and care for the boys will get 100%.
> Niall Horan Is 5 Seconds of Summer's Biggest Fan And Here's The Proof
You've been warned. Don't come crying to us when you get a question wrong!
> Head On Over To Our App If 5SOS Is Your Cuppa Tea!