WATCH: Man Fakes Plane Emergency... So He Could Propose To His Girlfriend!
Ogot Flight Proposal
04:53
If you're a nervous flier, this may not be for you. But for anyone else, prepare for your hearts to go all gooey inside... This is ADORABLE! (Don't even bother trying to make a better proposal now.)
Slipping the ring in champagne? Pfft. BORING! Getting down on one knee beneath fireworks? Snore. Writing your proposal in the sky? Who do you think you are - Hugh Grant?!
None of those ideas could possibly top this guy's proposal. He took his now-fiancée up in his plane and showed her around Catalina. Here's where things went all Hollywood.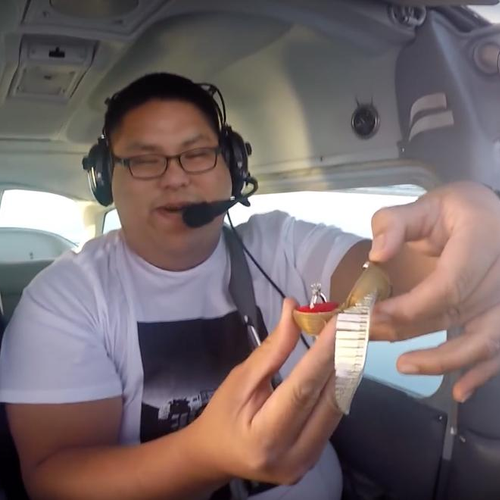 He faked that the plane's controls were no longer working... Which is romantic, right? RIGHT?! And had his partner read the instructions to reboot them.
While she was doing so, she also started to read his proposal and handed her a ring in a Golden Snitch box. (Our only criticism - stick with one theme, man! Are you going for flight or Harry Potter? Sheesh!)
But it's a real feel-good video and we're SO thankful that she said yes. It would have been a really awkward flight down if she didn't!
You May Also Like...