WATCH: Jimmy Kimmel & James Corden Take Carpool Karaoke To New Levels When They Belt Out Cheesy Jams!
Jimmy Kimmel's Road to The Emmys
05:40
Can you really blame him for losing it? We'd have done the exact same...
One of them is the host of this year's Emmy Awards. The other is the proud owner of the viral sensation 'Carpool Karaoke'. So imagine what happens when the two of them come together... Well, you get them both in Carpool Karaoke. What else did you expect?
In a segment for the award ceremony, Jimmy Kimmel appeared in a series of shows, including 'Veep', 'Modern Family' and 'Game of Thrones' in an attempt to make it to the Location Microsoft Theater in Los Angeles, but there was one moment we were waiting for...
During the video, Jimmy leaves the 'Modern Family' motor and hops into that classic car driven by James Corden. The British comedian got Jimmy Kimmel to (albeit rather reluctantly, at first) join in with singing Wham!'s hit 'Wake Me Up Before You Go-Go'. But wait - there's more.
With a sepia filter that would make the best of Instagrammers wince in jealousy, James and Jimmy are dressed as George Michael's band, and are rocking to the 80s classic. WARNING: The video contains a whole lotta facial hair. You've been warned.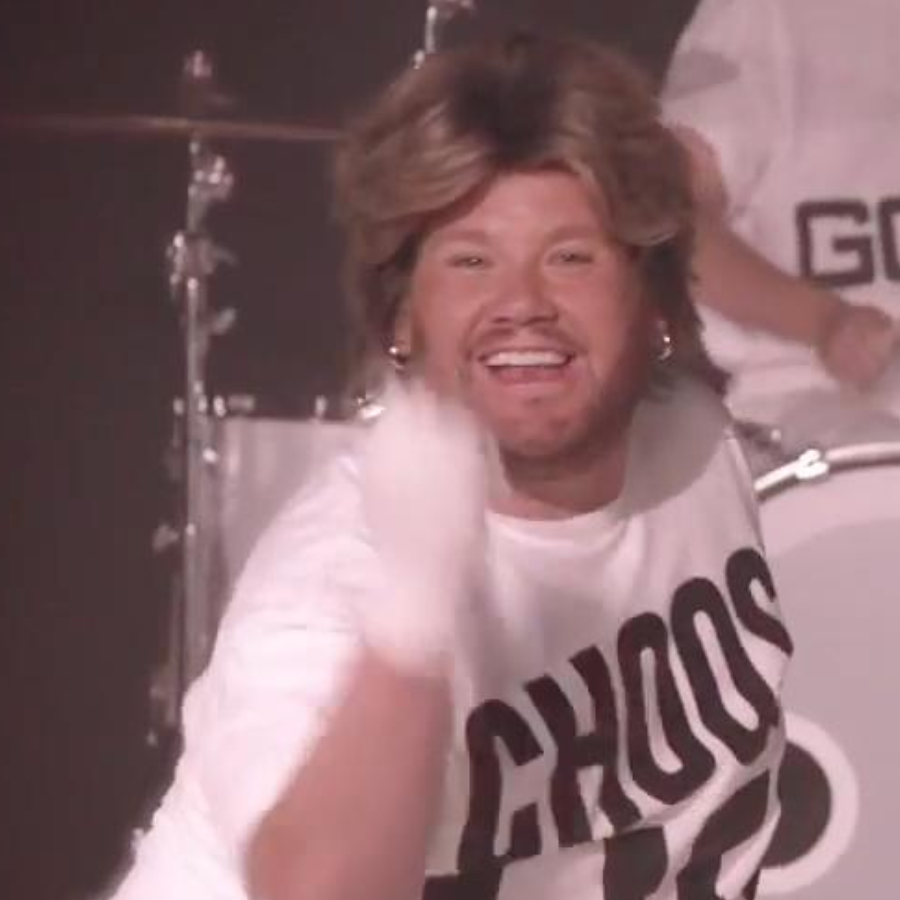 Pic: YouTube
Annoyingly, one of our favourite Carpool Karaoke's ever finished when James got fed up of Kimmel stealing the show and boots him out. But we suppose that's a good thing. We wouldn't see him riding an actual dragon otherwise. WE KNOW, RIGHT?!
You May Also Like...