WATCH: James Corden And Anna Kendrick Sing Bieber, Rihanna And Adele Right Before They Get Married
22 November 2016, 13:45 | Updated: 22 November 2016, 13:50
Soundtrack to Growing Up w/ Anna Kendrick & Billy Eichner
05:39
Is anyone jealous of Anna Kendrick getting to wed James, or is it just us?!
Five months ago, Anna Kendrick and James Corden serenaded each other with some of the world's biggest love ballads, and it's racked up 8,600,000 views on YouTube alone. (And about eight million of those are ours.)
Well, due to popular demand, the 'Pitch Perfect' actress is back and the pair sang 14 songs in just one take, in order to show the life and times of a woman. Yes, it is as awesome as it sounds.
From boys sneaking into your bedroom window to having your first baby, the duo (along with the help from comedian Billy Eichner) sang the likes of Fun.'s 'We Are Young', Justin Bieber's 'Baby' and - most importantly - 'The Circle of Life' from The Lion King.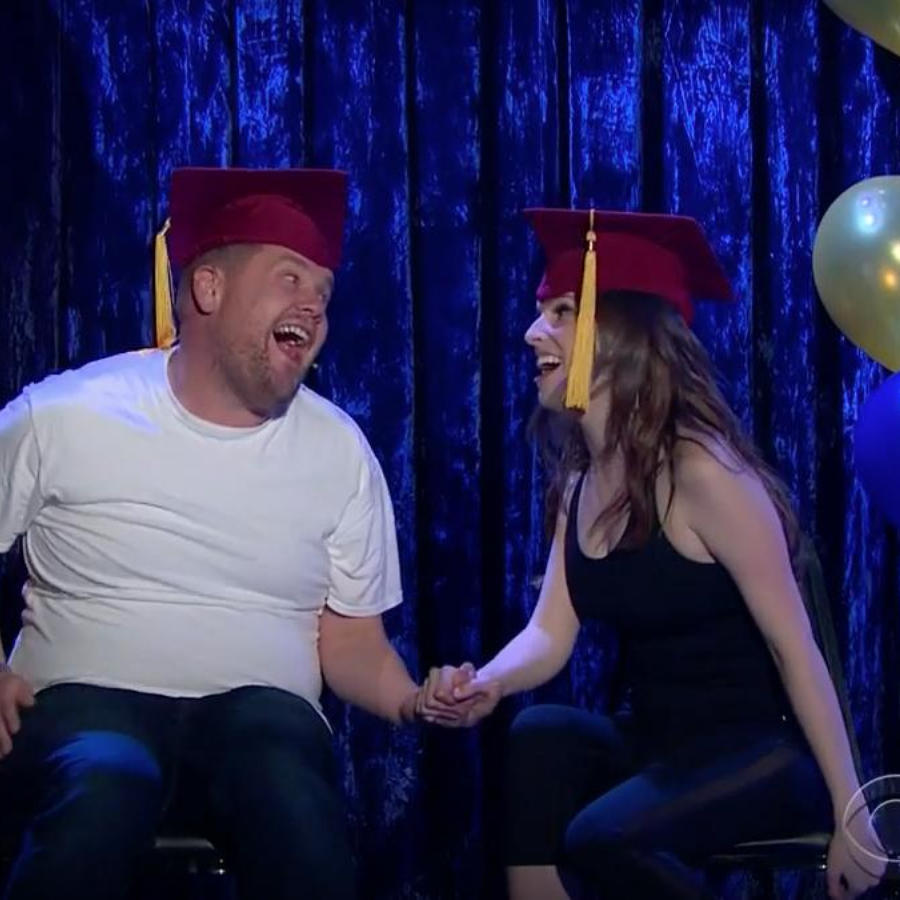 Pic: YouTube
This is the second time Anna's got married on The Late, Late Show and it's official that these two are #FriendshipGoals. Can we make this number one now please? SHUT UP AND TAKE OUR MONEY!
You May Also Like...