WATCH: Zac Efron Can't Recognise 'Breaking Free' From High School Musical Or 1D!
25 August 2015, 12:43 | Updated: 4 December 2017, 11:10
Zac Efron doesn't recognise Breaking Free from High School Musical. Sad times.
02:15
The cast of We Are Your Friends see how many songs they can recognize just from the introduction – and Zac totally FAILS on his own song, 'Breaking Free'!
Oh Zac Efron, you beautiful man – you've kind of broken our hearts a little! It turns out Zac can't recognise HIS OWN SONG from High School Musical just from the intro. Sob.
Zac and his We Are Your Friends co-star Emily Ratajkowski and the film's director Max Joseph were challenged to a game of 'Beat The Intro' by Cosmopolitan – and while they knew their Beyonce, none of them were au fait with One Direction
Emily proved she's a member of the #Beyhive by guessing 'Drunk In Love' in the first couple of seconds, and Max managed to guess the second track – 'We Are Your Friends' – probably from hearing it a million times over in recent months.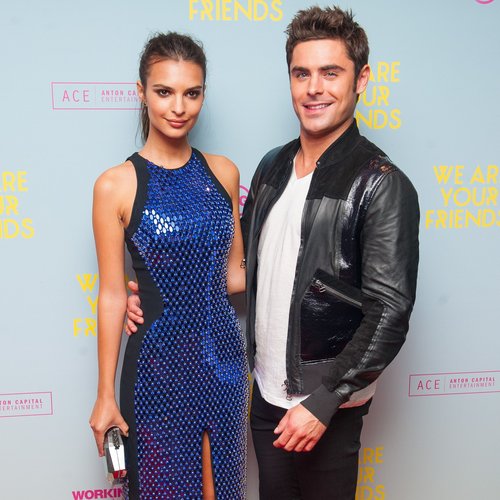 High School Musical and One Direction's 'Steal My Girl' left them totally stumped, but Zac reasoned that there are three movies worth of songs, so he couldn't remember ONLY THE MOST ICONIC ONE, 'Breaking Free'.
Better get swotting up on your HSM trivia Mr Efron – we'd like to think we could sing the old classics with you on karaoke at the drop of a hat!