Nicki Minaj Arrives Two Hours Late To Help David Guetta Close Wireless 2015
6 July 2015, 09:35 | Updated: 4 December 2017, 11:10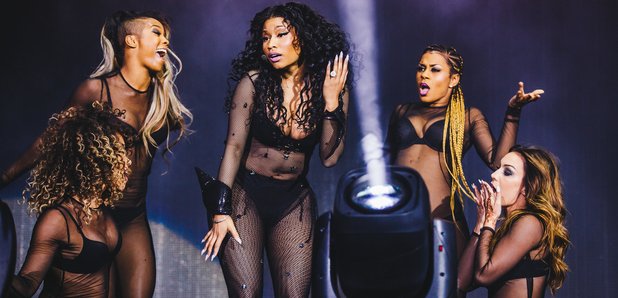 We've all been there with a delayed flight, but Nicki put on one hell of a performance at Wireless Festival when she battled through the traffic.
Poor Nicki Minaj! The 'Anaconda' star was due to headline Sunday night at Wireless Festival 2015 alongside David Guetta but ended up being two hours late due to plane delays and traffic.
David Guetta did a sterling job of keeping the 65,000 strong crowd dancing until Nicki arrived, when she told the fans, "Our plane couldn't get out because of the weather but I want to tell you how much I f***ing love y'all. I want to tell you how much I appreciate you guys for showing up from day one."
Nicki also got stuck in traffic on the way back from Luton Airport as the motorway was congested due to a car fire, and the bootylicious star had had to fly in close to her set due to another performance commitment at a festival in Denmark the night before.
Another highlight of the weekend was Jessie J's first performance since her mystery surgery – and being on the operating table definitely hasn't slowed Jessie down!
She killed her set with an energetic performance of her best hits and later posted on Instagram that she was grateful to have been well enough to perform.
Jessie wrote, "I felt so lucky to be on stage today. If you had seen me last week. No one in my friends and family thought I would bounce back for this show (inc myself). It took everything I had but I did it. I did it. Thank you #wirelessfestival."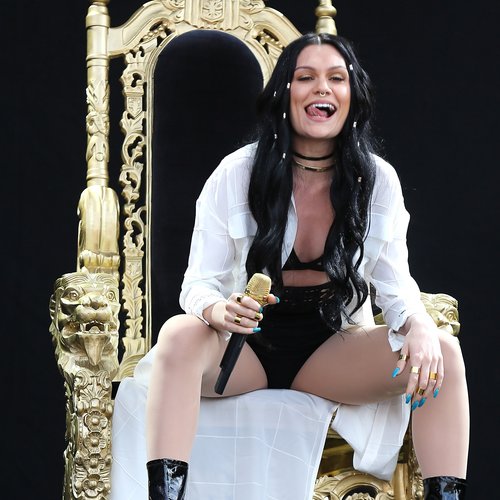 Another of the biggest crowd pleasers of the weekend was Drake who headlined Friday night - and that boy definitely knows how to put on a show!
His date was also the first to sell out and the crowds sure got their money's worth from the 'Take Care' star.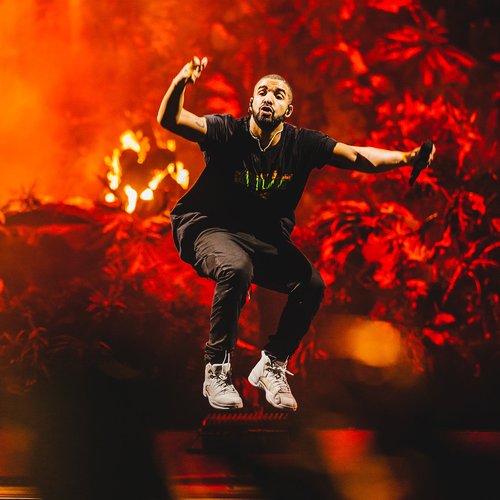 As well as Guetta closing the whole festival, the DJs were out in force - Avicii kept the crowds dancing throughout the evening and Diplo performed with his Major Lazer collective and threw whistles into the crowds so the fans could get involved too.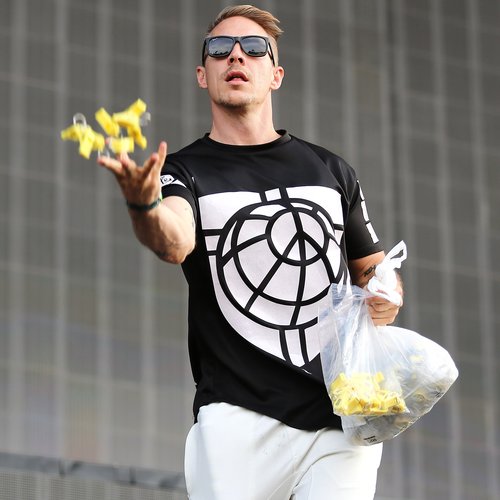 Wireless is officially done for another year - but we need those 12 months to get over ALL the incredible acts that took to the stage over the four dates. Same time next year, guys?
You may also like...
WATCH: Max Chats To Years & Years' Olly And Clean Bandit's Neil About Their Romance
WATCH: DJ Mustard Reveals A Top Secret Collab Coming With Britney Spears