WATCH: NBA Star's Three Year-Old Daughter Shows Off Her 'Whip/Nae Nae' Dance Moves
24 September 2015, 10:43 | Updated: 4 December 2017, 11:10
How to Fit in the NBA
04:49
Three year-old Riley Curry shows plenty of sass as she struts her stuff to Silento's dancefloor hit.
Step back pretenders… there's a new Queen of the 'Whip / Nae Nae' dance routine, and she's only three years-old!
In an amazing new video that's doing the rounds this week, NBA star Steph Curry's adorable daughter Riley is seen showing off her dance moves to Silento's trending anthem.
The sassy young lady has become something of an Internet sensation lately after grabbing the mic at an NBA event to throw down a Chris Brown verse, and now she's going viral again with her 'Whip / Nae Nae/ routine'. #LoveIt.
Hit play on the video above to see Riley Curry in action - skip to 4.20 for the AMAZING moment! You won't be disappointed!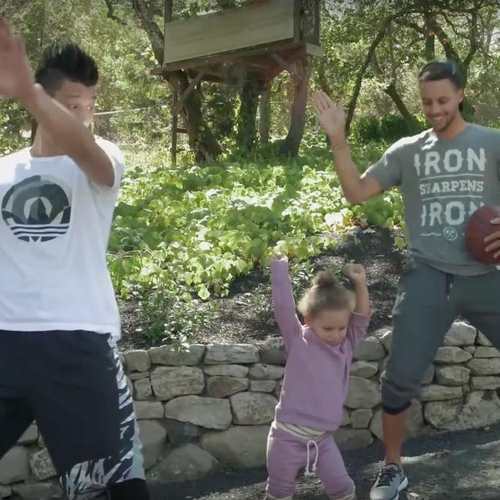 Plus… earlier this week the world went CRAZY for this 98 year-old man taking on the dancefloor hit:
You may also like...