#WayBackWHENsday: 7 Headline-Grabbing Moments From This Time Last Year
20 May 2015, 07:00 | Updated: 4 December 2017, 11:10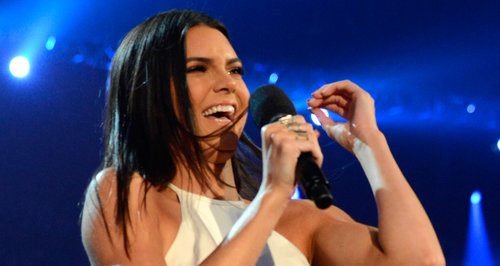 Destiny's Child had a reunion, Kendall Jenner had a boyband boo-boo and one of 5SOS revealed he's on Tinder.
It's #WayBackWHENsday time again - where we take a stroll down memory lane and take a look at what was rocking our world this time last year.
It's a simple mistake to confuse Coke and Pepsi, or lattes and flat whites (serious, what IS the difference!?), but getting your boybands wrong is a big no-no! Unfortunately for Kendall Jenner, she accidentally mixed on One Direction with 5 Seconds of Summer at the 2014 Billboard Awards. Hella awks!
Yes girls, before he got all loved-up, 5SOS's resident cutie was swiping you right and left. Check out all he had to say on the matter to our very own Max.
Yes, Wolverine himself covered Miley's classic 'Wrecking Ball', just for us. This. Is. Insane.
He's not just a popstar with energetic moves to rival an Energizer Bunny - Austin definitely knows how to slow it down. Just check out his exclusive acoustic cover of Drake's 'Hold On, We're going Home' performed live on Capital last May.
Trust the most powerful couple in music to hype-up a tour so much that they produce a star-studded EPIC trailer!
Okay, so it's not TECHNICALLY a reunion, but Beyonce and Kelly Rowland DID appear on Michelle Williams' new track 'Say Yes' - and we LOVED it!
Just ahead of her solo Summertime Ball debut, Ella treated fans to an emotionally raw cover of her first single, 'Ghost'.