#WayBackWHENsday: 7 Headline-Grabbing Moments From This Time Last Year
15 April 2015, 07:30 | Updated: 4 December 2017, 11:10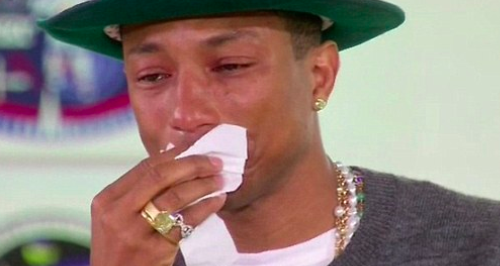 From festivals in the desert to sick pop-stars, this is what we were all talking about this time last year.
This year's Coachella headlines may have been dominated by THAT snog between Madonna & Drake, but in 2014 we were all talking about Solange Knowles' much more famous sister appearing during her set.
This TOTALLY got us hot under the collar. Possibly Rita Ora's biggest career success to date (forget about those Summertime Ball appearances and number 1s for a minute...) was ripping Zac's shirt off at the MTV Movie Awards last year. Yum.
One Direction's Harry Styles knows full well how much his fans idolise him, so no doubt he made this girl's dreams come true when he left her a voicemail!
It's no surprise that we want Taylor Swift to be our BFF, especially when she gives so much back to her fans. One Swiftie in particular got an extra special treat last year, when her favourite singer turned up at her bridal shower!
Because why not? If you're the world's leading expert on a topic, you may as well teach the younger generations, right?
Talk about needing an understudy! Miley got taken ill and had to cancel two dates on her Bangerz world tour. Maybe her sister, Noah, could have filled in after all?
Hospital TV is wacccckkkkkkk!!!!!#wherestheappletv

— Miley Ray Cyrus (@MileyCyrus) April 16, 2014
Oprah has solidified herself as one of the TV greats, so she's obviously pretty good at her job. If making guests cry is one of her targets, then she DEFINITELY succeeded when she chatted to Pharrell in April 2014!