#WayBackWHENsday: 7 Headline-Grabbing Moments From This Time Last Year
2 September 2015, 10:50 | Updated: 4 December 2017, 11:10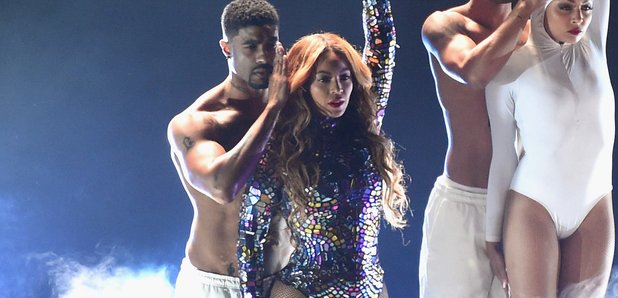 From a look behind-the-scenes of Beyonce's magical VMA performance to 5 Seconds Of Summer with kittens. We bring you the biggest headlines from this time last year!
It's #WayBackWHENsday time again - where we take a stroll down memory lane and take a look at what was rocking our world this time last year.
The 'XO' superstar dropped an amazing video showing just how much preparation went into her show-stopping MTV Video Music Awards 2014 performance last year. And yes… Blue Ivy's in it too!
When Ashton Irwin, Michael Clifford, Luke Hemmings and Calum Hood came in to see us at Capital we thought we'd host an impromptu meet and greet with five of their fluffiest fans.
Ed Sheeran drags up as another famous redhead for his hilarious appearance on Jimmy Kimmel. Jimmy Kimmel managed to convince Ed to wear a dress to impersonate little orphan Annie in a 'musical' to rival NBC's upcoming 'Peter Pan Live'.
Iggy Azalea has clearly been taking tips from her basketball star boyfriend Nick Young – and she could give him a run for his money!
Some INCREDIBLE footage of Katy Perry performing and being interviewed as a fresh-faced 16 year-old star emerged last year, and it's not to be missed!
The 'Stay With Me' star sang exclusively for Capital in a live session on Max's show, and sang the moving song taken from his debut album 'In The Lonely Hour'.
Scottish Youtuber Duncandoo created this epic four-minute video using just his voice and hands to create the melodies and beat boxing heard in the song.
You May Also Like...