Summer Songs 2015 - 25 Anthems GUARANTEED To Pimp Up Your Holiday Playlist
28 August 2015, 10:01 | Updated: 4 December 2017, 11:10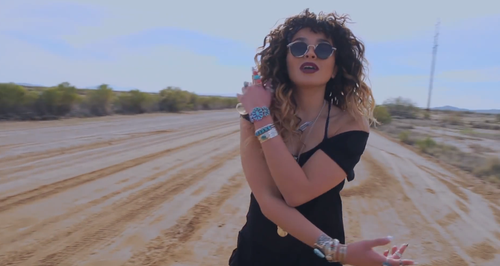 Looking for something to get your summer BBQ party jumping? How about some chilled pool-side vibes?
We've got you sorted with 18 of the BIGGEST summer anthems for 2015 that are guaranteed to make it one to remember!
Make sure you keep it Capital every weekend over summer for the hottest tracks around to get you in the mood for one huge summer of hit music.
'Peanut Butter Jelly' - Galantis
Galantis have come out of nowhere in 2015 with two HUGE summer hits! 'Peanut Butter Jelly' is the successor to the huge anthem 'Runaway (U & I)' and they're giving our very own Avicii a run for his money as one of our top Swedish dance acts!
'Easy Love' - Sigala
You know that when a track samples the squeaky vocals of a very young Michael Jackson and throw in some tropical house beats, you're on to a winner of a summer tune!
'SummerThing!' - Afrojack
One of the biggest (well, tallest...) names in the business is back with a huge seasonal jam - with hits this catchy it's no surprise Afrojack is one of the best paid DJs of the year!
'Ain't Nobody' - Felix Jaehn
Another breakthrough talent of 2015 - Felix Jaehn has successfully remixed hits from OMI and Ed Sheeran, and has just dropped the first track of his own. Expect big things from this DJ later in 2015 and 2016!
'Intoxicated' - Martin Solveig & GTA
This is DEFINITELY your new anthem for your stroll down to Wonky Wonky Town!
'Breathe' - Wilkinson
After a huge success in 2013 with 'Afterglow', the London-based D&B producer is back with another catchy track for summer 2015.
'Soul Makossa (Money)' - Yolanda Be Cool & DCUP
You might remember Yolanda Be Cool & DCUP from 2010's catchy 'We No Speak Americano', and their brand new track is just as infectious! Just watch the video and try not to be hooked on the most random beat of the year.
'Make Me Feel Better' - Alex Adair
Alex Adair burst on to our radar last year with his incredible remix of Ed Sheeran's 'Thinking Out Loud', and his debut single, 'Make Me Feel Better' sounds just as fresh.
'The Nights' – Avicii
The Swedish superstar Capital DJ is back with another hot tune for 2015! If the song isn't enough to get your blood pumping, the video features a "professional life liver", which is guaranteed to get you up off that sofa and out enjoying the summer!
'So Freakin' Tight' - Tough Love
Possibly one of our favourite tracks right now, London based duo Tough Love have us ready for our next holiday with their hilarious video. SO MUCH SUN CREAM!
'Something New' - Axwell Λ Ingrosso
Two-thirds of the Swedish House Mafia; Axwell and Sebastian Ingrosso, joined forces late last year. Their first hit as a duo comes in the form of 'Something New', which you're guaranteed to be hearing on dancefloors across the world this summer.
'Rumors' - Pep & Rash
Hit play on this video and imagine yourself in a club at 4am. This. Is. A. TUNE!
'Gravity' - DJ Fresh feat. Ella Eyre
A team-up between one of the UK's freshest (sorry) DJs and hottest new vocalists of the past 12 months was guaranteed to be a huge tune! 'Gravity' is the first collaboration between DJ Fresh and Ella Eyre, and we really hope it isn't the last!
'What I Did For Love' - David Guetta feat. Emeli Sande
Anyone who's anyone wants to feature on a David Guetta record these days - and for good reason! With a string of number 1 single and albums under his belt, the French DJ is STILL hot property on the EDM scene. The latest track from his amazing album, 'Listen', features vocals from English princess Emeli Sande and is a total tune!
'G.D.F.R.' - Flo Rida feat. Sage The Gemini
What does 'GDFR' stand for? "Goin' down for real", that's what! And that's EXACTLY what you'll be doing when this jam comes on!
'Hold My Hand' - Jess Glynne
After a couple of Big Top 40 number 1 singles with Clean Bandit, Jess Glynne has finally dropped her first solo chart-topping hit! Perfect scenario - driving in the sun with the top down with this tune cranked up loud. Perfect.
'Say Something' - Karen Harding
Karen Harding may not have found success during her appearances on The X-Factor or Eurovision, but she DID manage to score a top 10 appearance on the Big Top 40 with her debut single 'Say Something'.
'Bills' - LunchMoney Lewis
FINALLY! The one song you're guaranteed to get stuck in your head and sing out loud on the bus (awk!). 'Bills' is the ridiculously catchy hit from the rising US rapper, who's already appeared on Nicki Minaj's 'The Pinkprint' album! Definitely one to watch this year.
'Firestone' - Kygo Ft. Conrad Sewell
If you're looking for something to chill to by the pool (paddling or otherwise), then look no further. The lazy beat of 'Firestone' is the ultimate way to unwind in the summer sun.
'Pay No Mind - Madeon feat. Passion Pit
Ready for a bit of funk this summer? After the huge success of Mark Ronson & Bruno Mars we can guarantee that this funky house track will end up on your playlist.
'Outlines' - Mike Mago & Dragonette
2015 could be the year that synth-pop makes a come back, at least if this tune from Mike Mago & Dragonette is anything to go by.
'Time Of Our Lives' - Pitbull feat. Ne-Yo
Mixed in with the string of new faces in this playlist, we can't miss this MASSIVE tune from Mr Worldwide! Pitbull's teamed up with Ne-Yo for yet another catchy tune you're guaranteed to be singing along when you're lounging in the sun (read: stuck in traffic with your windows down).
'Wish You Were Mine' - Philip George
It's the return of high-pitched vocals! Get those helium balloons out and get screeching the chorus to this massive Big Top 40 hit.
'Higher' - Sigma feat. Labrinth
We'ed missed Lab in the last couple of years. 'Let The Sun Shine' was a huge summer anthem, and now he's lending his vocals to DJ duo Sigma. We're very excited to hear this over the next few months!
'When The Beat Drops Out' - Marlon Roudette
Remember where you were in summer 2015 when you first heard of Marlon Roudette - he may not be a name you're familiar with, but he's MASSIVE in Europe. He even told us that he was bigger than Ed Sheeran on the continent and the pair could be working together very soon.
You may also like...