Lawson's Andy Brown: Before The Fame Playlist
12 October 2013, 08:50 | Updated: 4 December 2017, 11:10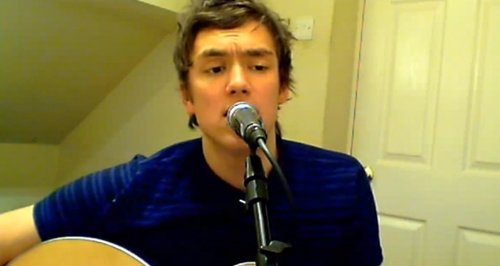 Before their new single 'Juliet', before 'Chapman Square', and even before 'When She Was Mine'... Lawson frontman Andy Brown was just a singer-songwriter with a dream! See where it all started for the incredible UK talent!
Lawson release their brand new single 'Juliet' this weekend (13th October) so, to celebrate, join Capital as we turn back to clock to look back at singer Andy Brown's early days trying to make it as a successful singer-songwriter.
The 'Brokenhearted' star and his bandmates Joel Peat, Ryan Fletcher and Adam Pitts in Lawson have had a meteoric rise to chart prominence over the past year, following the release of their debut album 'Chapman Square' back in 2012.
Following a string of successful hit singles like 'Taking Over Me' and 'Standing In The Dark', Lawson are also set to release a repackaged edition of their album with a total of six new songs on the extended version, which has been retitled 'Chapman Square Chapter II'.
To celebrate the release of Lawson's new song 'Juliet', check out a playlist of clips from between five and six years ago of a young Andy Brown covering some of his favourite songs, from Rihanna's signature track 'Umbrella' to the Al Green classic 'Let's Stay Together'.
1.

'Umbrella' – Rihanna

'Learn To Love Again' singer Andy gives his own take on Rihanna's R&B classic, originally uploaded back in March 2008!

2.

'Heartless' - Kanye West


Andy's version of Kanye's classic song 'Heartless' was recorded by the Lawson star back in May 2009!
3.

'Bleeding Love' - Leona Lewis


In one of the oldest clips that has emerged of Andy performing in his younger days, this one was recorded back in 2007 and sees Andy covering the Ryan Tedder penned hit 'Bleeding Love' by Leona Lewis.
4.

'Red' - Daniel Merriweather


Back in 2009 Andy gave his own acoustic spin on Daniel Merriweather's huge solo hit.
5.

'Let's Stay Together' - Al Green

Back in July 2007 Andy recorded a cover of the seventies classic 'Let's Stay Together', by US soul singer Al Green.