Ariana, Ed And Taylor: All The Goss From The Victoria's Secret Fashion Show
3 December 2014, 12:07 | Updated: 4 December 2017, 11:10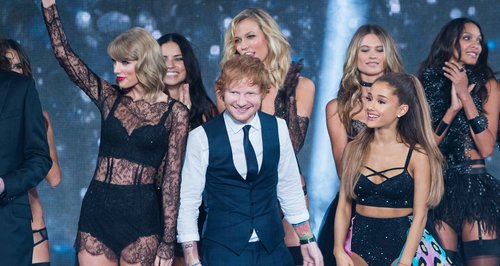 It was the biggest event in London town this week – and had some stellar performers including Ed Sheeran and Taylor Swift take to the stage alongside the Angels.
The Victoria's Secret Fashion Show took place in London last night – and aside from the 40 gorgeous Victoria's Secret Angels taking the stage, the likes of Taylor Swift, Ed Sheeran and Ariana Grande put on some incredible performances on the night.
Ed Sheeran performed his huge hit 'Thinking Out Loud' on the catwalk as two models paraded around in $2million bras. Yep, they are actual bras made of precious jewels pieced together with gold – sounds comfortable..?!
Ed pretty much looked like the cat who got the cream being surrounded by a bevy of the world's most stunning women, and there were two more there to catch his eye – Ariana Grande and his BFF Taylor Swift who were also performing.
There were so many memorable moments from this year's show, from Ariana bringing on the tunes for her debut at the annual fashion event, to Taylor Swift getting to walk hand-in-hand with BFF Karlie Kloss down the runway ready for her performance.
It sure looks like everyone was getting on AMAZINGLY backstage, judging from the amount of Instagram snaps the stars were posting of their pre-show preparations!
We STILL can't get over the unfortunate moment where the lovely Ariana Grande got hit in the face by one of the Victoria's Secret Angels' wings. That HAD to hurt... but she still finished her performance like a pro!
a Victoria's Secret angel accidentally smacked me in the face with her wings and it was awesome #goals #bangbangintomyface

— Ariana Grande (@ArianaGrande) December 3, 2014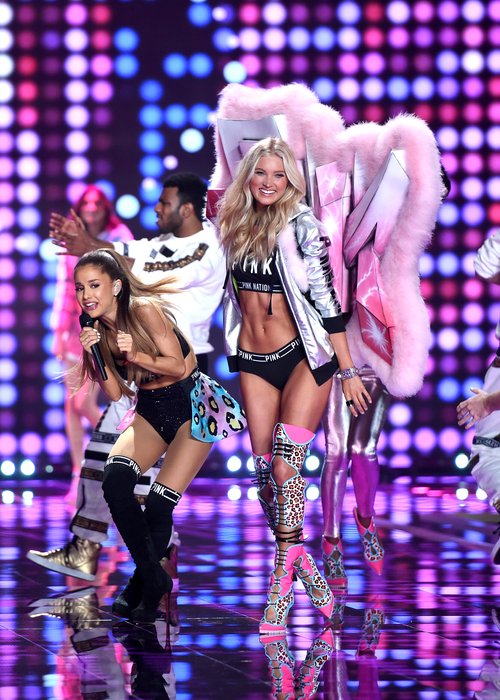 This snap of Ariana Grande and Taylor Swift enjoying a pre-show cuddle basically makes our hearts melt...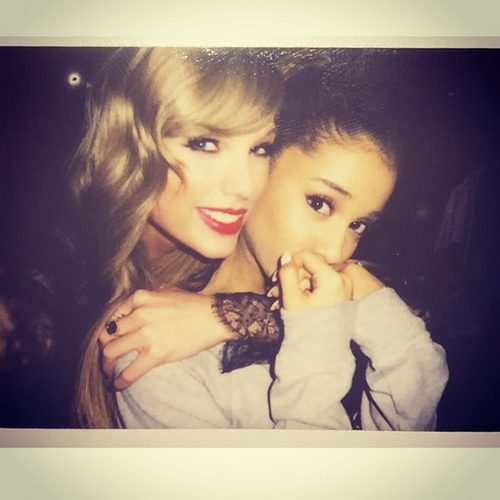 And we're pretty sure Ed Sheeran's going to be looking at this snap of him with the beautiful ladies AGAIN and AGAIN and AGAIN...
Judging from Ed's tweet earlier in the day he was keeping things simply and classy in his dressing room...
Doing the Victoria secrets fashion show tonight and I'm eating a Greggs sausage roll in the dressing room

— Ed Sheeran (@edsheeran) December 2, 2014
You may also like...



</p