Capital Up Close Presents Ed Sheeran With Coca-Cola - Get Ready To Sing With The Global Megastar
12 June 2017, 08:45 | Updated: 4 December 2017, 11:10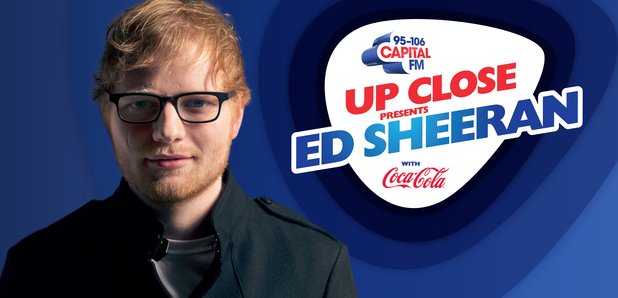 On Tuesday, 20 June, you could be seeing one of the BIGGEST names in music, Ed Sheeran, play an intimate gig just for us!
We've only just cleaned up Wembley Stadium, having thrown summer's BIGGEST party for 80,000 people at #CapitalSTB, so now it's time to get intimate.
Capital Up Close with Coca-Cola is back! Last year, Justin Timberlake performed his hits in a small, personal venue. This year, we're flying in another global megastar, Ed Sheeran, to perform an exclusive gig here in the UK, KOKO in Camden.
And the best part? You could be there too.
> Download Our App To Catch Which Global Megastar Will Be Performing For You At Capital Up Close With Coca-Cola
We're giving the superstar a break from his sold-out stadium and arena tour; bringing him to a much smaller stage at KOKO in Camden.
Expect to see Ed sing some of his biggest tunes, including his SIX Big Top 40 number one hits, on Tuesday, 20 June.
So do you want to be there? Your only way in is to win, with us on Capital. Keep it Capital all day to find out how to win.
Capital Up Close with Coca-Cola is back!