Newt Scamander Made A Cameo On University Challenge, Much To The Delight Of Harry Potter Fans Everywhere
14 September 2017, 12:56 | Updated: 4 December 2017, 11:10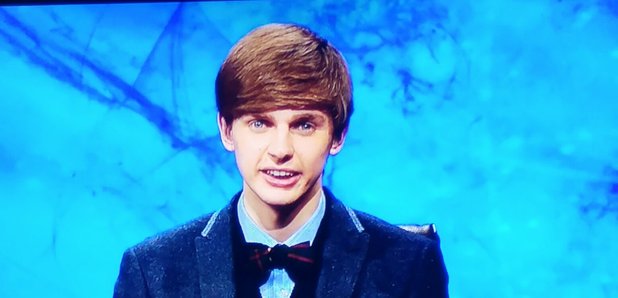 Seriously, Twitter was delighted.
University Challenge contestants are undoubtedly amongst the smartest students around, yes, but they've also become renowned for their quirky sense of style.
A particular shoutout needs to go to Eric Monkman and his never-changing blue jumper.
> This Fan Favourite Harry Potter Character WILL Return For Fantastic Beasts 2
However, the latest contestant to become an internet phenomenon is that of Adam Lowery after he opted for a bow tie for his big moment.
Eagle-eyed fans couldn't help noticing his resemblance to a certain JK Rowling created character - Newt Scamander from Fantastic Beasts & Where To Find Them.
Naturally, Twitter quickly became its sometimes humorous self and left us in hysterics:
Lowery looks like he is going look for some fantastic beasts... #UniversityChallenge pic.twitter.com/69zEZGfIAe

— Vic Oreilly (@VicOreilly) September 11, 2017
that bloody eddie redmayne's at it again... #lowery #universitychallenge

— thegingerprince (@thegingerprince) September 11, 2017
Lowery on #UniversityChallenge has modelled himself on the Fantastic Beasts boy....

— Ross Fraser (@RosscoF) September 11, 2017
Lowery there contemplating which beast he's yet to return to his suitcase. #UniversityChallenge

— Flip W (@TVFlipW) September 11, 2017
Lowery being played tonight by Eddie Redmayne.#UniversityChallenge

— Pól Mac Aodhagáin (@IgorTheRed) September 11, 2017
Oh yeah, and this happened just days after Snape made an appearance.
*furiously turns to page 394* #universitychallenge pic.twitter.com/ufHnJmIZLg

— CutiesOfUniChall (@cutiesunichall) August 29, 2017
We pinpointed all the Harry Potter references in Fantastic Beasts & Where To Find Them...