Tyler Posey Gives A HEART-BREAKING Update On Dylan O'Brien's Maze Runner Accident! #Bromance
13 April 2016, 12:22 | Updated: 10 December 2018, 15:19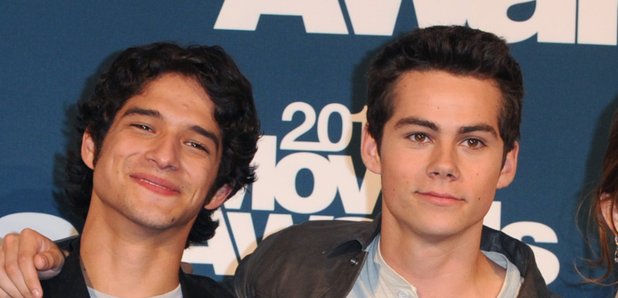 Seriously, these two are SO close... stay strong, Tyler!
Fans of Teen Wolf star Dylan O'Brien have been SERIOUSLY worried about the adorable actor recently, after a near life-threatening accident on the set of the new Mazer Runner movie.
But now you can rest at least a LITTLE easier because his real-life BFF and Teen Wolf co-star Tyler Posey has given us an all-important update on his recovery, as well as bromancing out about how much he loves Dylan.!
Dylan suffered a bad accident on the set of The Maze Runner: The Death Cure back in March while filming a stunt - reportedly suffering multiple broken bones, a concussion and rumour has it, facial fractures.
"I respect the guy a lot and I love him and I don't know how much information he wants me to leak out [but] it was a stunt gone wrong on his new movie," Tyler revealed to E! News this week. "He's good, I love him. He's OK.
"I was really worried about being here and him being in Vancouver," Tyler added. "So I was pretty wracked up for a little while, but he's good. He's back home."
Recently Dylan's co-star on The Mazer Runner Giancarlo Esposito also opened up about his accident, and admitted how serious it was by saying many who saw the incident probably "thought that was it" for the Teen Wolf hunk.
"He's healing very well," Esposito told E! News. "He got put together a couple of weeks ago, he's one tough cookie
He got his bell rung," he added, of the accident itself. "I would imagine many who witnessed it thought that was it, [but] he's a survivor.
"The one good thing about Dylan that I think is going to help him get back on schedule with us very soon is he has a great attitude."
Production on The Maze Runner: The Death Cure has been suspended while film lead Dylan O'Brien recovers.
Just in case you need to remember why O'Brosey is the BEST bromance out there... we've got you covered...