Love Island's Tyla Will Get Security After Receiving Bad Death Threats Over Affair With Married Man
7 July 2017, 12:53 | Updated: 4 December 2017, 11:10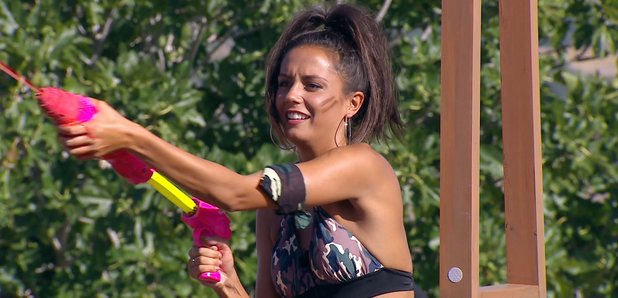 Her Dad is really worried about her safety.
In one of the more shocking conversations from this years Love Island, Tyla revealed that she had an affair with a married man… who also had a girlfriend.
She simply dropped it into conversation whilst on her date with Theo, and it was so casual, that we almost missed it.
> Love Island's Jonny's Ex Tells "The Truth" On Twitter, Dishing The Dirt On His Cheating And Lies
However, some people didn't miss it and have taken serious offence to it. Apparently the brunette has been receiving death threats online and as such, her Dad is worried about her safety.
So much so infact, that he's going to hire her some security for when she leaves the villa.
Speaking to The Mirror, he revealed that "I'm concerned for her safety. But I can enlist security for any of her work and appearances. We have the contacts for that - I used to run a club in London. Of course I worry but these are brainless morons. Anyone who does that hasn't got the balls to do anything".
This was taken just before Tyla said goodbye to her Dad and left home to head to the @LoveIsland villa #Bombshell #Nerves&Excitement pic.twitter.com/qB29NhiX1q

— Tyla Rosie Carr (@TylaRosieCarr) June 26, 2017
He also commented on Tyla's relationship with the married man and explained that "the guy insisted he was separated. He told her he'd moved out of his family home. She dumped him as soon as she realised. She think it's disgusting for women to have affairs with married men".
However, this isn't the first time that Love Island viewers have hit out against Tyla because they were not happy in the slightest when she kissed Jonny just mere minutes after he dumped a heartbroken Camilla.
The islanders recently had to play a game of sexy beer pong, and here's what happened...