WATCH: These 'Twisted Disney' Tutorials Will Make Your Halloween Costume Next Level!
27 October 2018, 11:18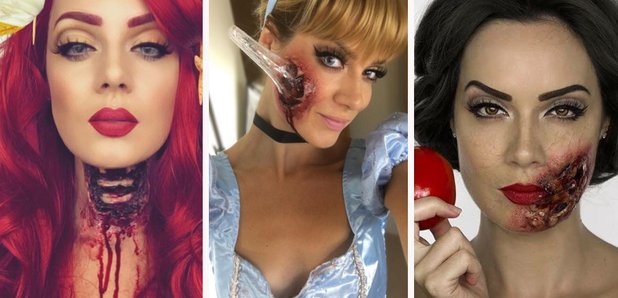 Make your dead Disney princess outfit SO much better with these amazing transformations.
It's nearly Halloween, and if you're anything like us then the panic over what costume to wear is SERIOUSLY setting in.
Fear not - we've got you sorted. If you're planning to go as a Disney Princess, you can officially make your outfit next level amazing with these incredible Twisted Disney tutorials.
Created by make up artist Shonagh Scott, the lady herself has revealed exactly how you create the looks - and we're totally trying all of them.
Elsa from Frozen
Uh oh, Elsa's had a bit of a mishap with an icicle... and you can recreate the look using a bit of make up trickery!
Cinderella
Who knew glass slippers could be a serious health hazard? (Actually, now we think about it...)
Snow White
Snow White's poison apple has left her with a nasty burn - and you can learn how to recreate it with some special effects!
Ariel from The Little Mermaid
We remember Ariel having her voice taken away, but we don't remember the part of The Little Mermaid where her throat got ripped out!
Belle from Beauty And The Beast
Dating a beast is a dangerous business... those claws are hella sharp!