'Riverdale''s Lili Reinhart Has Blasted Fan Accounts After A 'Model Vs Lili' Poll Flooded Her Timeline
18 December 2017, 17:13 | Updated: 18 December 2017, 17:19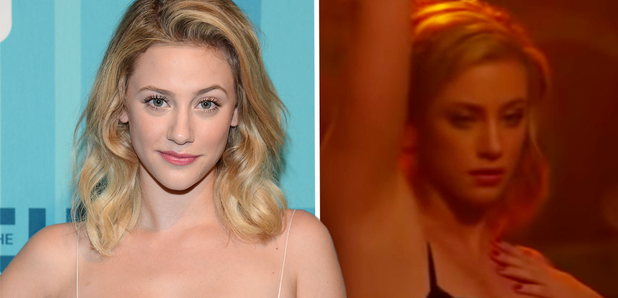 Exactly how we'd expect Betty Cooper to respond!
As if being a celebrity puts you under the microscope enough already, Lili Reinhart has decided enough is enough when it comes to one image that has been circulating online.
> There's A Fan Theory That Netflix TV Show Riverdale Is Heading For A Zombie Apocalypse But We Really Hope It's BS
On her personal Tumblr account, Lili posted the photo in question along with a detailed explanation as to how the image is upsetting her so much: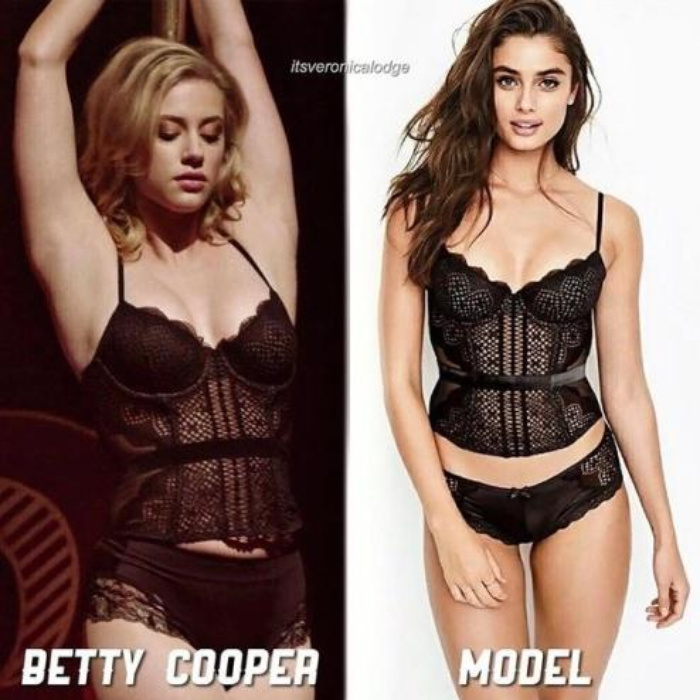 The Riverdale star's statement reads as followed:
"So. I've seen this picture all over my Instagram for the past two weeks. With captions like "Lili vs Model" "who wore it better?" "Which one is hotter?" It's been pretty hard to avoid. And I think it's time I finally said something about it."
"It's disappointing. This photo is being posted by fan accounts. The same fan accounts who love to talk about the amazing female friendships on the show, girl power, Veronica's inspiring feminism, body positivity, etc. And that is the most hypocritical s*** I've ever seen. This is a poll. A competition. A comparison of two bodies. It's a feeding ground for comments of judgement and negativity.— "Betty is fat" "that's not flattering" "the model looks way better."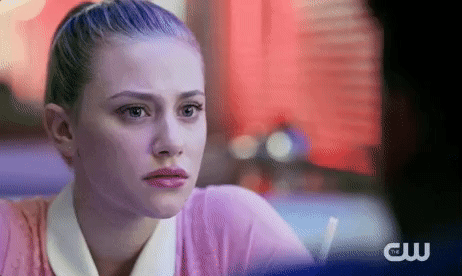 via: GIPHY
She adds, "It is a perfect way to fuel this delusional idea that it's still okay to put women on a pedestal and compare them. I've asked myself so many times… how do we actually learn to love our bodies? How do we as a society, openly and privately, accept that all bodies are truly beautiful and there shouldn't be a specific body type that is considered "the best" or the most beautiful?"
Lil openly explains how she does "not have that model's body, a thigh gap.. a 24 inch waist.. toned arms or abs" adding, "I am not her. And how dare anyone assume that I should look like her."
"It's upsetting to see all these young women who proclaim to be feminists participate in something that represents the exact opposite. To them I say: You are the problem, don't you get it? You are promoting the idea that this model is what all women should look like and that it's not okay to look like anything else"
She concludes, "This is why we have eating disorders. This is why young teens are suicidal about their body image. This is why people have body dysmorphic disorder. This is why there aren't nearly enough plus size models in the industry. I hope that this makes you reconsider the next time you feel the need to comment on another woman's weight or figure."
> Want MORE Riverdale News? You NEED Our App... Like RN!
Well said Lili! Fans have of course rallied to support Lili's view on the whole saga with a flurry of tweets.
You do not have the right to call yourself a fan of Lili Reinhart if you post a picture on Instagram of Lili and a model wearing the same outfit, with the caption saying "Who wore it better? Lili or the model?". Lili does not deserve to have her body be compared to a model's body

— Nyssa (@yeemogirl05) December 17, 2017
Lili Reinhart might not be a model but she's a woman, actress and role model for many, meaning that she doesn't deserve any kind of shaming after encouraging so much positivity all over #BodyPosiForLili

— cata :( (@serpentspidey) December 17, 2017
when will people stop criticizing Lili reinhart's body? she's not small, yes, but I don't see it as an issue maybe y'all should tell Cole Sprouse to eat more cheeseburgers instead

— Rei (@daiki) November 27, 2017
Psst, have you seen Ed Sheeran & KJ Apa hanging out yet? No? Well, here you go, you're welcome!