Everyone's Baffled By Marnie Simpson's Disappearing Feet In This Picture
3 August 2018, 15:54 | Updated: 3 August 2018, 16:57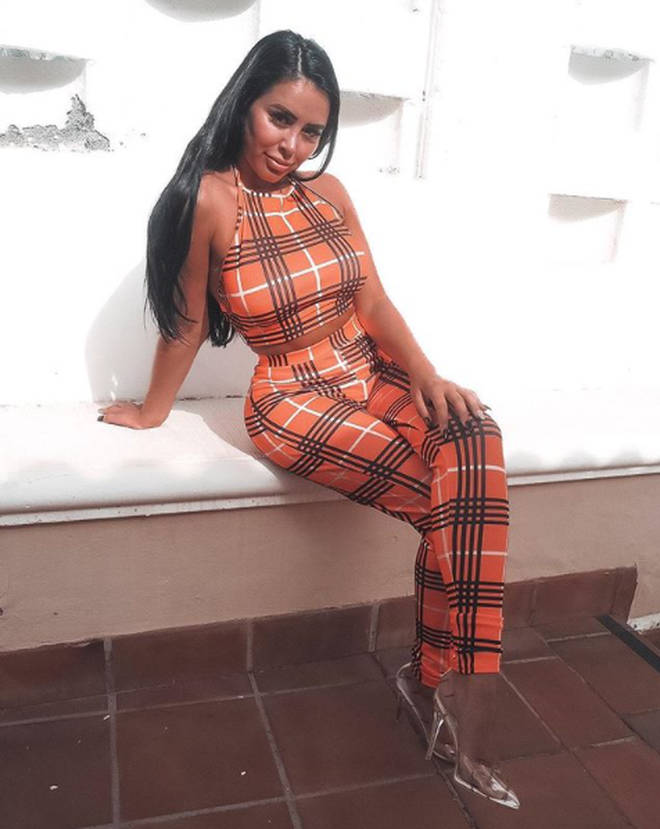 The Geordie Shore star's feet have vanished.
Every so often there's a picture that baffles the internet, so welcome to 'The Dress' of 2018 – also known as where the hell did Marnie Simpson's feet disappear to in this picture.
Love Island 2018 Couples Still Together: Who Are Still Boyfriend And Girlfriend Now The Show Has Finished?
The Geordie Shore star posted a photo of her orange checked outfit but fans were more distracted by her feet, which appeared non-existent in the photo.
Fans were baffled after the optical illusion made it look like Marnie's feet finished at the ankles, but it wasn't a Photoshop fail – her feet were simply so tanned they blended in with the tiled floor.
The Geordie Shore cast are known for their year-round flawless tans, and Marnie's shade was definitely on point!
So there we have it – mystery solved.
>Download Our New App To Keep Up With All The Love Island Stars Now They're Out Of The Villa