Joe Exotic: Funniest Memes From Netflix's Tiger King
9 April 2020, 12:45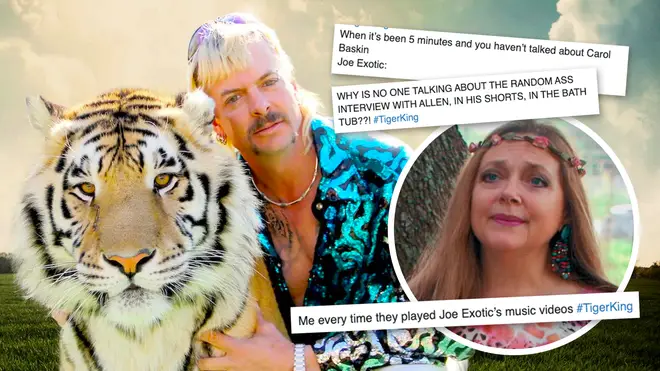 Tiger King is the Netflix series everyone's obsessed with right now and Joe Exotic and Carole Baskin feature in some hilarious memes inspired by the show.
Staying at home means there's plenty of time to binge on Netflix shows, like their shocking new docu-series Tiger King.
The series follows some of the quirky characters who collect big cats across America... and there's none more so than the 'Tiger King' himself, the eccentric zoo owner Joe Exotic.
> Netflix's Tiger King: How Much Are Joe Exotic & Carole Baskin Worth?
The producers follow Joe as he tends to his tigers at the G.W. Zoo in Oklahoma and learn of his deep rivalry with conservationist Carole Baskin, who runs the Big Cat Rescue animal sanctuary in Tampa, Florida.
The feud between Joe and Carole has, unsurprisingly, inspired some hilarious memes online. Here are some of the funniest Tiger King and Joe Exotic memes we've seen around the internet...
There's a lot of love for Joe Exotic's country hits...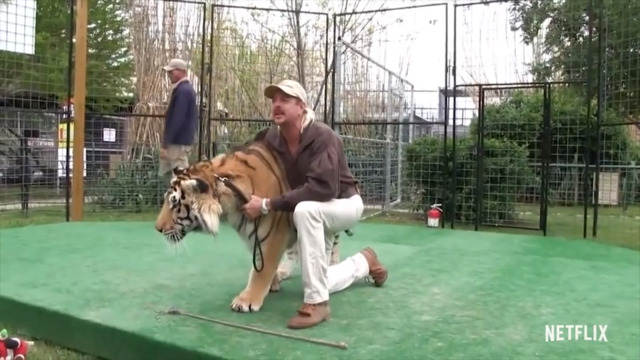 Tiger King- Murder, Mayhem and Madness | Official Trailer | Netflix
Obviously, the whole song is completely wild but some bits more than others...
Anyone who visited the zoo must have been pretty disturbed watching the doc...
Honestly, these Tiger King memes are just the best...
> Grab The App For All The Latest News & Videos