Celebs Go Dating Viewers Accuse Love Island Star Georgia Steel Of 'Putting On An Act' & Claim She's 'Pretending To Be Dumb'
26 February 2019, 16:55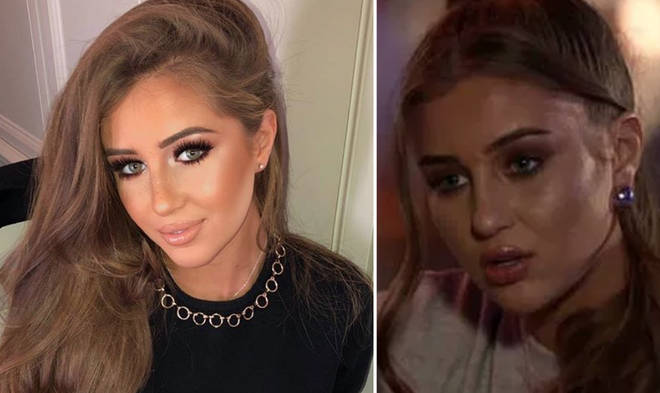 Love Island star Georgia Steel has been accused of 'pretending to be dumb' on Celebs Go Dating.
Georgia Steel rose to fame on Love Island last summer. However, the reality star is still looking for love, following her split from Sam Bird, and she's now appearing on the latest series of Celebs Go Dating.
But viewers were less than impressed with her on Monday night's show and accused her of 'putting on an act' and claimed she was 'pretending to be dumb' while on a date.
Love Island's Georgia Steel Forced To Deny Claims She Cheated On Sam Bird With Her Tour Manager
The 22-year-old, who apparently met with show bosses the day after she broke up with Sam, left her 31-year-old date stunned when she asked him what a sausage dog was and asked him if he'd travelled to London from Wales on a boat.
She said: "You're from Wales, that's an island from us, isn't it? So how did you get across, on a boat?"
When he told her he'd taken the train, she added: "Does the train go under the water? So you didn't swim then?"
Taking to Twitter to blast the 'annoying' star, one viewer wrote: "Why does Georgia pretend to be dumb to be funny."
Another added: "What has happened to Georgia? Seems like she's putting on an act. She didn't act like that on Love Island surely?"
Keep Up To Date With All The Reality TV News By Downloading Our Free App!