Meet Troye Sivan... Whose Music Video For 'Happy Little Pill' Has EVERYONE Talking!
21 August 2014, 11:39 | Updated: 4 December 2017, 11:10
He's racked up 1.5 million views in just ONE week... you NEED to know about this chap.
This is the one to watch… for all you future music lovers out there, as Troye Sivan is making SERIOUS waves on YouTube with his new single.
The Australian YouTube sensation has collectively scored over 90 MILLION views, two MILLION subscribers… oh, and did we mention he's only 19?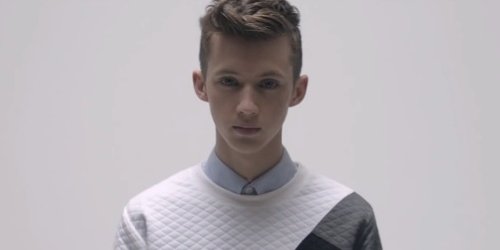 Troye's HAUNTINGLY amazing music video for new 'Happy Little Pill' launched a little over a week ago but has already gone on to reach over 1.5 million views so far, making it pretty clear this young lad as a #FutureHit on his hands.
Check out 'Happy Little Pill' in the video above and let us know what you think of Troye Sivan in the comments below…
PLUS… for those keen eyed among you you MAY have recognised handsome Troye as the kid from X-Men Origins: Wolverine back in 2009!