11 Troye Sivan GIFS That'll Make You SO Annoyed You're Not BFFs
28 October 2015, 12:23 | Updated: 4 December 2017, 11:10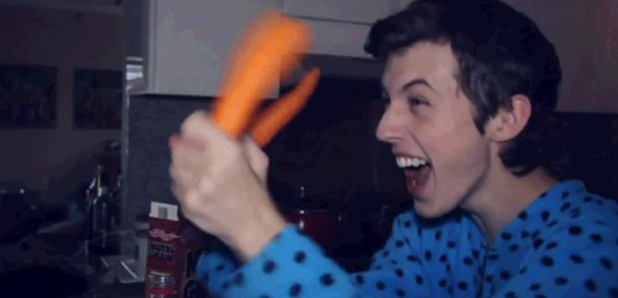 We just wanna hang out for a bit, is that REALLY too much to ask?
We don't think so. Because after years of watching our fave Australian on YouTube, (racking up over 90 MILLION views and 2 MILLION subscribers), we've decided a night out with Troye would be just the best.
1. He's got his priorities right.
2. No seriously, he's REALLY got his priorities right.
3. When it comes to scoffin' Nutella, he knows how it's done. #Inspirational.
4. His carrot air-drumming is award-worthy. (LOOK AT HOW HAPPY HE IS.)
5. Just imagine that laugh screaming back at you. Yes please.
6. Anyone that manages to make 'eating pizza' look this hot, gets a massive tick in our box.
7. And don't think for one second he takes himself seriously. (Wait for it...)
8. He speaks the truth and nothing but.
9. Again, this guy just KNOWS.
10. And that wink. omg that wink does unspeakable things to us.
So yeah, about that night out Troye? Call us <3
You may also like...