Love Island's Chloe Hits Back At TOWIE BF Jon & Claims Relationship Was 'Volatile' After HE Cheated
1 June 2017, 15:08 | Updated: 4 December 2017, 11:10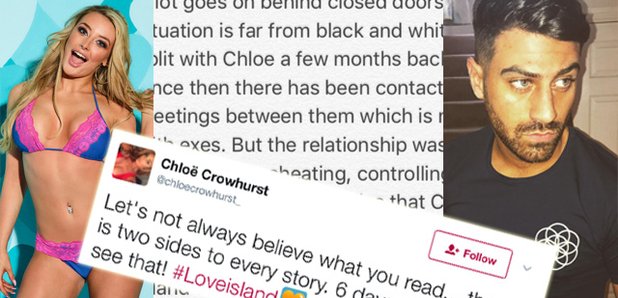 She literally turned her phone off, got on a plane and didn't tell him.
It's already kicking off for one of the Love Island contestants and the show hasn't even started yet.
Because it turns out that Chloe Crowhurst is CURRENTLY dating TOWIE star, Jon Clark.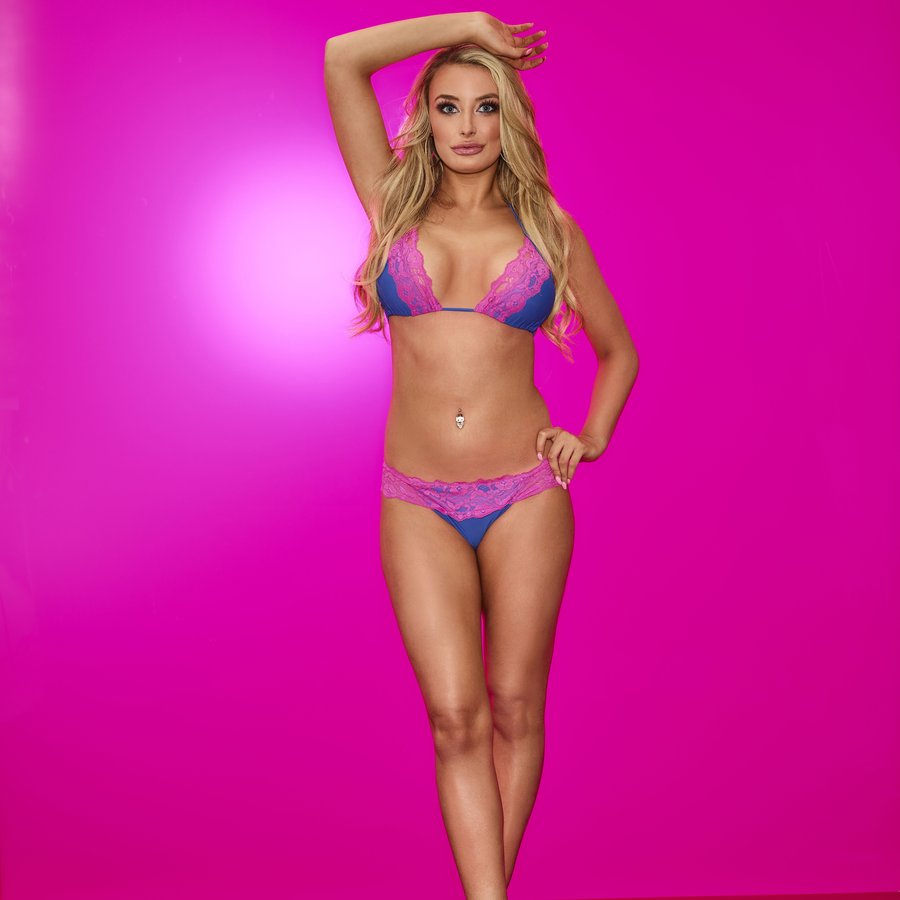 Yep. As in, THEY'RE STILL TOGETHER.
The reality star took to Instagram to reveal that he found out Chloe was on the show at the same time everyone else did.
Writing, "so this was my gf Chloe and she lived with me for last 6 months at my house". So not only are they dating but they're LIVING TOGETHER.
Sorry, but this is just too much to process right now.
He continued to say that "she didn't even break up with me just her phone went off and her mum said she dropped it down the toilet! I'm gutted to think that someone I let be part my family for so long can do this!!".
Poor guy.
Sources have even claimed that the pair were even "talking about having children just the other day so this is obviously a massive shock".
Is it going to be an Ex On The Beach situation? Jon himself has declared that he wants to "get back out there and say my piece!".
Watch this space.
UPDATE (1st June 2017):
In an unsurprising turn of events, Chloe's pals have since tweeted about the drama.
It seems that Chloe has handed her Twitter account over to her friends for the duration of her time in the Love Island villa (where phones are banned!) and so they have recently addressed the drama between her and her rumoured ex boyfriend, Jon Clark.
Let's not always believe what you read... there is two sides to every story. 6 days till you get to see that! #Loveisland #TeamChloe

— Chloë Crowhurst (@chloecrowhurst_) May 30, 2017
Not only did they tweet about it but a statement has been released on Chloe's behalf! Apparently it was all contractual that Jon didn't know about Chloe's Love Island appearance and that the relationship ended months ago because of cheating and volatility.
AND adding fuel to the fire in the form of further rumours - apparently Jon has cheated on Chloe in the past!
Have heard he has been sexting some other girl behind her back, if true lol jon just got a dose of #KARMA

— alison sinclair (@welsh_girl_ali) May 30, 2017
We can barely keep up.
Oh and to top it off, Jon has since posted screenshots on Instagram of an old conversation between him and Chloe. In turn, it shows that Chloe stating their relationship was over months ago in her statement isn't completely true because on the 19th May, they were messaging about spending their life together.
Oh and then there's this.
You May Also Like...