"Karma's A B****!" - TOWIE's Jon Clark Rips Into Ex, Love Island's Chloe, After She's Booted Off Show
27 June 2017, 11:29 | Updated: 4 December 2017, 11:10
Could this beeeee any less subtle?!
A single day has not gone by where we haven't caught glimpse of a scathing meme about one of the 'Love Island' contestants. He's a snake. She's sneaky af. But when exes get involved, that's when it gets real tasty.
Chloe was a fan favourite from the get-go, but after a recent episode, her and her partner Sam were evicted from the villa, following the group's votes.
> Here's The Real Reason Why You Recognise The New Love Island Lad, Simon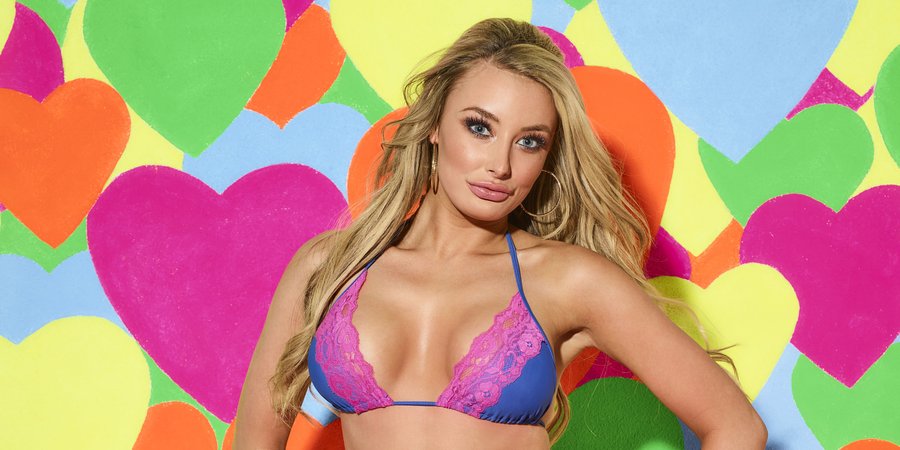 Pic: ITV2
We saw our share of messages on Twitter, of fans gutted that she was leaving, what with her bringing some of the banter to the place... As well as her ability to read someone's text messages and call it an "accident" like a BOSS.
But Instagram was a whole different matter, after her ex, Jon Clark of 'The Only Way Is Essex' filmed a short video of himself saying "So, guys, after watching that episode of 'Love Island'... Karma's a b****!"
He then raises his glass and gives a wink to camera. We can't imagine she's in any rush to leave Mallorca and return to Essex, can you?
> Download Our App To Catch Up On All Of The Latest 'Love Island' News And Gossip!
From one not-so-jolly 'Love Island' couple, to our absolute FAVE from last year...