8 Of The Most Topical, So-2016 Halloween Outfits That You Will 110% Slay In!
24 October 2016, 15:23 | Updated: 4 December 2017, 11:10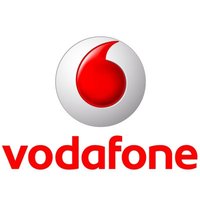 Promoted by Vodafone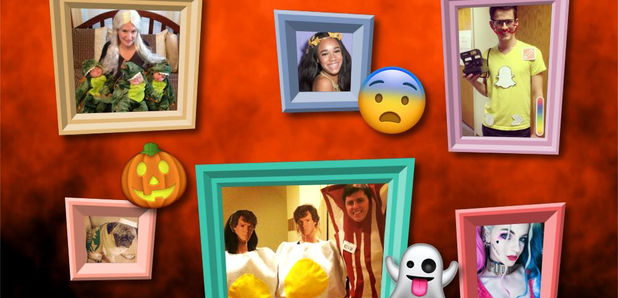 And there isn't one of those bloomin' terrifying clowns in sight. Phew.
Picking out a Halloween costume can be hard work. You want to look equal parts scary and sexy. That's a given. But if we see one more person going as Ali G, we'll cry into our own apple-bobbing bucket.
That's why we're helping you out with some of this year's BIGGEST themes for costumes. That way, you can really look spooky at Capital's Monster Mash-Up with Vodafone.
We'd be foolish not to open with Harley Quinn, wouldn't we? What with the huge success of 'Suicide Squad' (even though the film was just a bit 'meh'), Margot Robbie's clown character has become one of DC's most popular. We've already set up a tally to work out how many women we'll see as Joker's bae. (And you too, lads, if you've got the pins for it!)
Pic: PA Images
If you haven't sent a Snapchat where you look - quite frankly - minging, but you've covered it up with an adorable filter, then you're a stronger person that us. Let's face it - the golden butterfly Snapchat filter is the real MVP here. Whether you've got a spot on your face or huge bags under your eyes, those fluttering, shiny angels are there for you. (But then again, going as yourself without the help of the filter might be scarier!)
Sniffle. Now... Now this one is difficult for us to talk about. Can we all just take some time to remember the 'Game of Thrones' episode named 'The Door'. Hodor was torn apart by wights, sacrificing himself for Brandon Stark to escape. Now if dressing up as him and leaning up against every single door at the party you go to isn't a worthy enough tribute to him, we don't know what is. (We probably should have opened with a spoiler alert, shouldn't we?)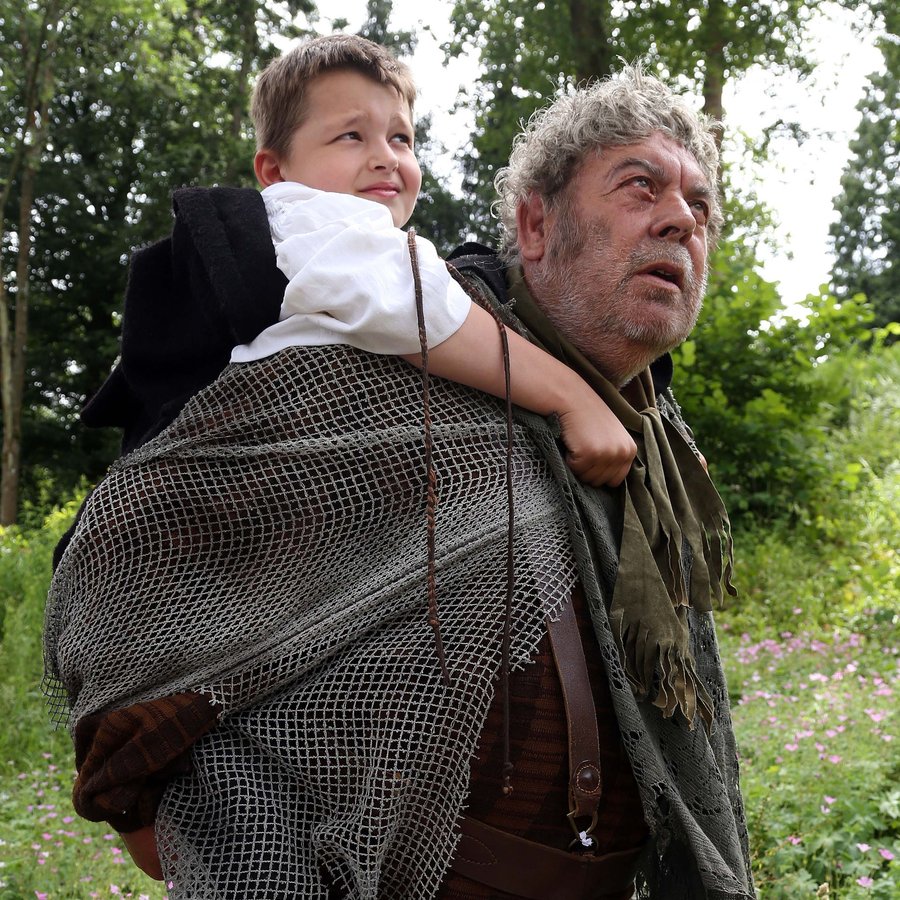 Pic: PA Images
Why not go as a Ghostbuster? We know, we know. We're fully aware we wanted you to go to Capital's Monster Mash-Up with Vodafone as something totally relevant; the original film wasn't released until 1984 - but... 2016 was the year of the female Ghostbuster, so whether you go as Melissa McCarthy or Kate McKinnon, you're sorted. Especially as they're notoriously not afraid of no... Ah. What was the end of that song again?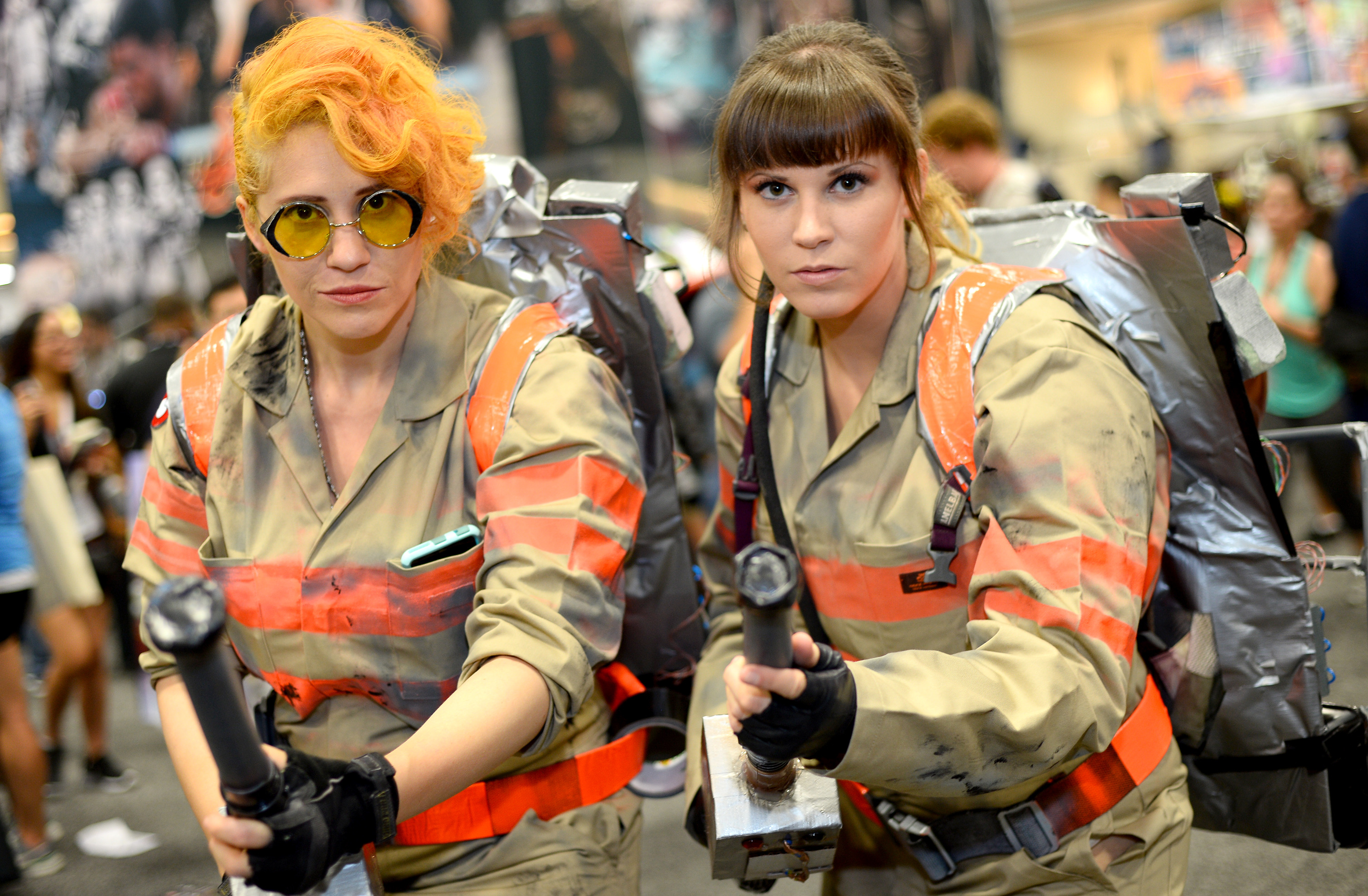 Pic: PA Images
Everyone - and we mean EVERYONE - is going to have seen 'Stranger Things' by Halloween. And you can bet all of your life-savings (don't hold us to that) that you'll see thousands of Barbs and Elevens, so why not mix it up and go as the wall? All you need is a floral shirt and a basic knowledge of the alphabet. Then you've NAILED IT.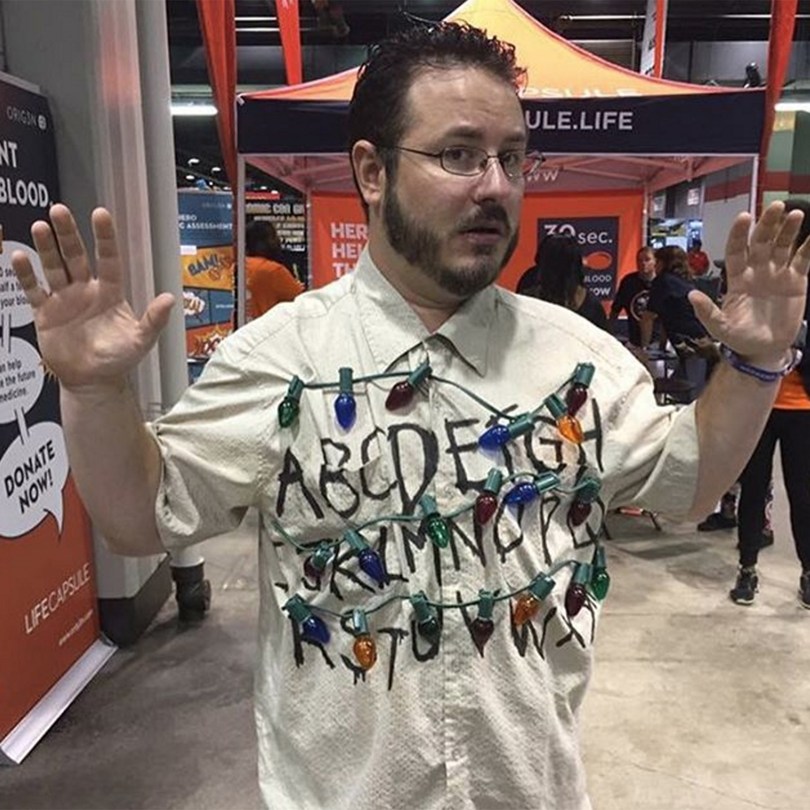 Pic: Instagram
Earlier, we said we didn't want to see a single Ali G costume, because they're so dated. But where else are we going to get our G-based surname fix from? If you have a TV, or a WiFi connection or a pair of ears, you'd have heard of - drum roll, please - Honey G. The X Factor star is the real winner in our eyes, and therefore deserves - nay, NEEDS us to dress as her, right?
Pic: ITV
Leonardo DiCaprio won a bloomin' Academy Award this year. Not only did we think it would never happen, but it meant we could clear at least 3,295,381 megabytes of no-Oscar memes from our computer. So should we dress as him for Halloween? NO. He's too damn sexy for us to even attempt it, so we'll go for second best; the reason he now has a shiny golden man statue... The bear from 'The Revenant'.
And we know we were going for the most RELEVANT costumes of this year, but... Pokémon. If you weren't playing Pokémon GO, you were wrong. And we're not giving you the harrowing task of dressing up as a fire-breathing dragon or a little green monster with a fungus growing out of it's back - just a PokéStop. The only issue is that you will have to chuck out freebies every time someone spins you.
So there you have it; it beats the ol' red horns or tacky witches hat, doesn't it? Now where will we find fairy lights, a shell suit and a six-foot tall bear costume?
You May Also Like...