This Week's Vodafone Big Top 40 New Entries (29th May 2016)
29 May 2016, 18:51 | Updated: 4 December 2017, 11:10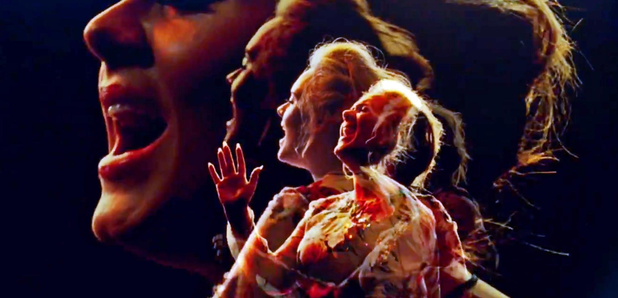 We are into the final week of May but we have a whole host of new songs ready for you to devour!
If you're reading this then we know exactly why you are here...new music of course! You're the kind of person who likes to know all the latest tracks way before everyone else and you know what, we love you for that.
We've got a LOT of new singles for you to check out this week...
Listen to the latest chart songs in the UK top 40 from the 29th May 2016 show:
No.37: OneRepublic - 'Wherever I Go'
'I don't even try looking for something new, cause wherever I go, I'll be looking for you.'
They're finally back and we are forever thankful! Ryan Tedder and co. have returned in the very best way possible, with another masterclass in pop music. Don't be surprised if you see this single rise in the coming weeks.
No.36: Adele - 'Send My Love (To Your New Lover)'
'I'm giving you up. I've forgiven it all. You set me free-ee'
Adele released the stunning music video to 'Send My Love (To Your New Lover)' this week and it lived up to all of our expectations. With music videos like these
No.25: Cheat Codes & Kriss Kross Amsterdam - 'SEX'
'Let's talk about sexy baby.'
You've heard this before haven't you? Cheat Codes have remixed the classic Salt-N-Pepa tune from back in the day into a 2016 dance banger.
No.22: Craig David - 'One More Time'
'One, two, three, four five. Doesn't matter how many time I try.'
The ultimate comeback continues for Craig David with the brand new tune 'One More Time'. 2016 has been a whirlwind of a year for Craig and another single in the top 40 just shows how much of an epic few months it has been.
No.7: gnash - 'i hate u, i love u'
'It hurts me every time i see you.'
Anyone getting some serious Drake vibes from this? Kylie Jenner posted a Snapchat recently of her singing to the tune and since then it has actually exploded!
No.5: Kungs Vs Cookin' On 3 Burners - 'This Girl'
'Will you realize when I'm gone, that I dance to a different song
Summer can now officially start. We finally have a dance tune worthy of the sunny weather and we have to thank French DJ Kungs for it. Press play and enjoy!
No.2: Clean Bandit feat. Louisa Johnson - 'Tears'
'Tears on the ground, tears on my pillow.'
Clean Bandit are officially back in business people. This time around they've hired in help from Louisa Johnson, the X Factor winner whose vocals on this track are literally out of this world.