This Week's Vodafone Big Top 40 New Entries (26th June 2016)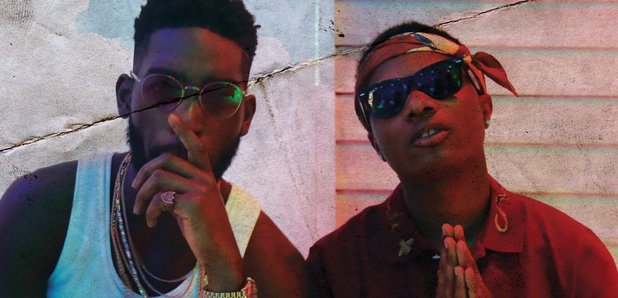 Time to update your music library! Here's this week's brand new entries fresh from Sunday's countdown.
We've got an incredible bunch of new tunes for you to check out this week that we know you're going to fall in love with instantly. No matter what kind of music you are into, there's bound to be something in here for you.
Listen to the latest chart songs in the UK top 40 from the 26th June 2016 show:
No.24: Bastille - 'Good Grief'
'Every minute and every hour. I miss you, I miss you, I miss you more!.'
We finally have a brand new single from Bastille and we couldn't be happier! The new tune is taken from the group's upcoming second album 'Wild World'. Can you believe their debut LP was released almost FOUR years ago?
No.27: twenty one pilots - 'Heathens'
'All my friends are heathens, take it slow / Wait for them to ask you who you know'
The American duo released this song as part of the original soundtrack for the upcoming 'Suicide Squad' movie and we're on aboard with any video that features super villains!
No.31:
Christine and the Queens

- 'Tilted'

'But I'm actually good / Can't help it if we're tilted'

Despite having been released some time ago (albeit in French), this song has become a huge hit and has since been penned as one of the best songs of the year.
No.33: Tiësto feat. John Legend - 'Summer Nights'
'We're makin' history / The sun's about to go down, baby!'
These two musical icons team up to create one of the coolest, most chilled songs - ideal for those (unsurprisingly) summer nights.
No.37: Tinie Tempah feat. Wizkid - 'Mamacita'
'You take a selfie, girl, you're so vein, don't lie'
This is the latest single from Tinie's upcoming album 'Youth' and it's just full of sexy Latin modes for serenading that certain lady. You're welcome.
No.39:
Chase & Status feat. George the Poet

- 'Spoken Word'

'Everybody's free to feel good'

Chase & Status return to their HUGE anthems, with a little help from a British rapper, full of low-synths and the coolest spoken word.