This Week's Vodafone Big Top 40 New Entries (7th August 2016)
7 August 2016, 18:52 | Updated: 4 December 2017, 11:10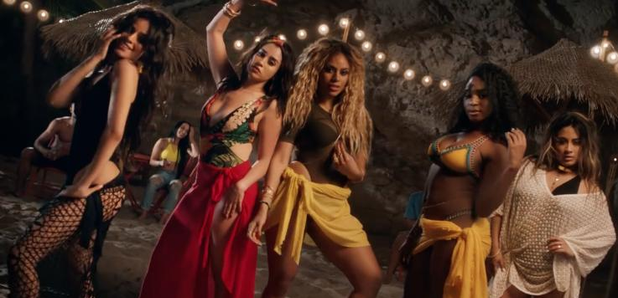 The first new songs playlist of August 2016 has arrived and there are some BIG tunes in the countdown just for YOU.
There are some HUGE new tracks in this weekend's top 40 countdown. We're not sure we've ever seen such a strong list of tracks taken from one chart show before. We're talking new Justin Bieber, Fifth Harmony AND Martin Garrix
Listen to the latest chart songs in the UK top 40 from the 7th August 2016 show:
No.39: Fifth Harmony feat. Fetty Wap - 'All In My Head (Flex)' (Download)
'Flex, time to impress. Come and climb in my bed'
Fifth Harmony and Fetty Wap are truly a dream team. The girls have had huge success in the Vodafone Big Top 40 with both 'Work From Home' and 'Worth It' notching up more than 10 appearance in the countdown each. Can 'All In My Head' follow their lead?
No.36: Martin Garrix feat. Bebe Rexha - 'In The Name Of Love' (Download)
'If I told you we could bathe in all the lights. Would you rise up, come and meet me in the sky?'
If there was one song in 2016 that'll make you instantly lose your chill then Martin Garrix and Bebe Rex's collaboration is it. If you're drinking something whilst reading this, we advise you to put it down before you click play. You WILL dance.
No.32: The Chainsmokers feat. Halsey - 'Closer' (Download)
'Stay and play that Blink-182 song. That we beat to death in Tucson, OK'
The Chainsmokers continue their incredible run of brilliant singles with 'Closer' featuring fan-favourite Halsey. The collaboration couldn't be more welcome with both the world of dance and alternative pop colliding in a mash up of perfect notes.
No.7: Tieks feat. Dan Harkna - 'Sunshine' (Download)
You're so ever so high. You fill my heart with a joy'.
Your sound of the Summer has officially arrived and it is all thanks to London Producer/DJ Tieks and singer Dan Harkna. You're welcome.
No.1: DJ Snake feat. Justin Bieber - 'Let Me Love You' (Download)
'Oh it's been a hell of a ride. Driving the edge of a knife'
Justin Bieber and DJ Snake have arrived with their surprise single 'Let Me Love You'. At this rate we'll have a top ten filled entirely with Bieber tunes (that wouldn't exactly be a bad thing now would it).